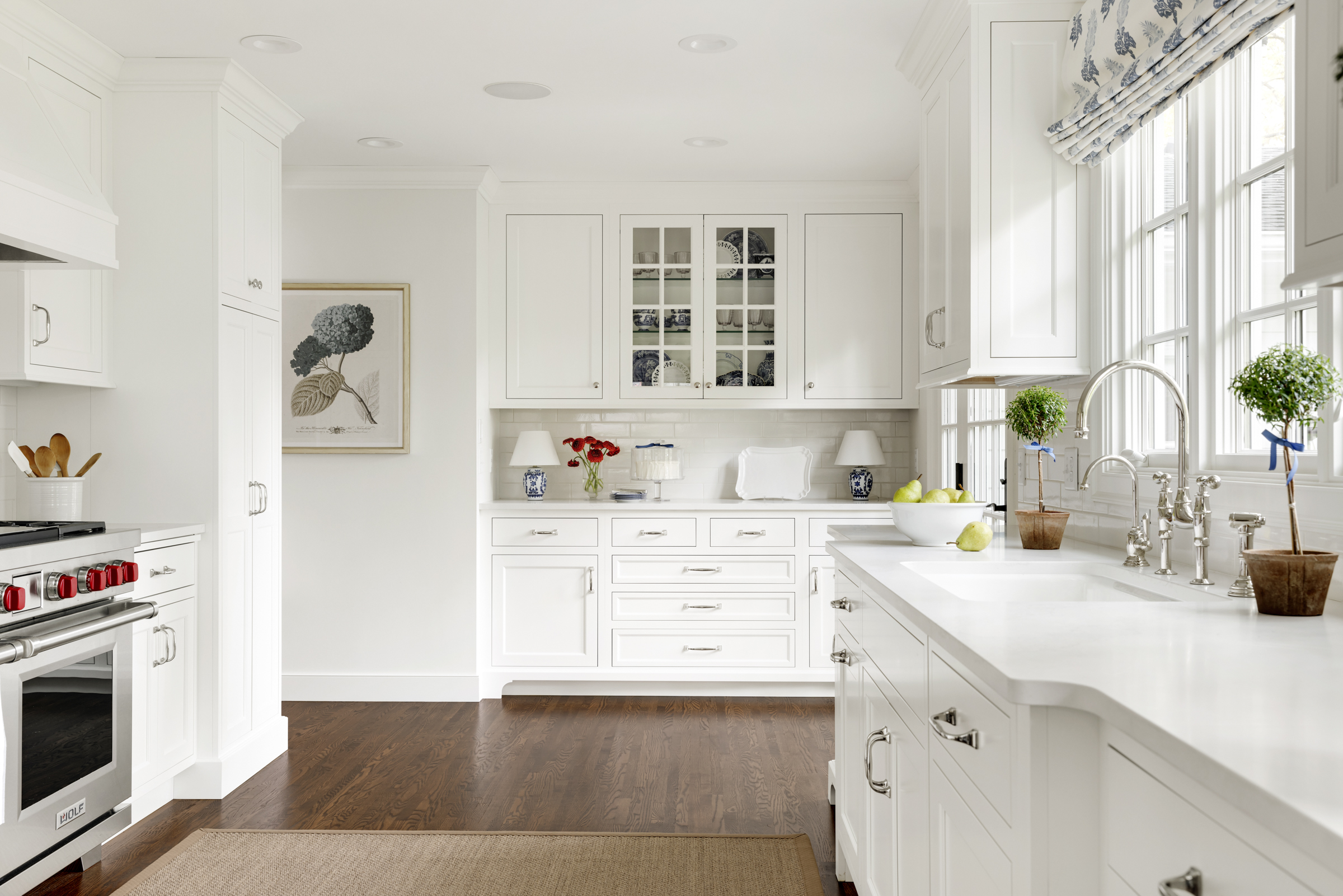 We are so excited to unveil our 2022 Spring Remodelers Showcase House! Located in Edina, this kitchen project went through a major transformation to create a space that is much more functional for the homeowner and implements their personal style into the home.
We can't wait to see you at this beautiful home!
After visiting one of our former Remodelers Showcase Houses in the Fall of 2019, this homeowner chose Crystal Kitchen + Bath for their kitchen project.
The homeowner's had inspiration photos and a clear vision of what they wanted.  They wanted a fresh, updated kitchen with a traditional aesthetic that seamlessly blended with the rest of the home. They wanted it to feel as if it had always been there. In addition to wanting new modern appliances, some of the must haves on the homeowners' wishlist included a connected kitchen and dining area, new hardwood floors throughout the main level and access to the back patio (as it was, the back patio was only accessible through the garage).
To create this vision, the wall separating the kitchen and dining room was removed, allowing space for an eat in kitchen.  A small bay window was removed and two Marvin French patio doors and a large window over the sink were added to allow natural light to steam in, plus it gave them access to the back patio. A built-in hutch with glass front doors provides a place to showcase dishware and to set up a beverage or dessert buffet when entertaining. The dining area is flanked by built-in cabinetry, which creates a cozy space to sit down for a family dinner or to enjoy a cup of tea with a friend.
With the kitchen remodel nearly completed, the only thing holding up the project was the backordered SubZero refrigerator and Wolf 48-inch range, a problem for the homeowners who were up against a very important deadline: the birth of their first child. The situation was resolved and the appliances were delivered only 10 days before the birth of their son.
Despite the last minute scramble for the appliances, the homeowner's say that Crystal Kitchen + Bath made the entire project a stress free process and encourages other homeowners to use the Remodelers Showcase as a resource when planning a remodeling project.
Plan Your Visit
Date:  April 8 – 10, 2022
Time:  Noon – 6 pm
Location:  4720 Phlox Lane, Edina 55435