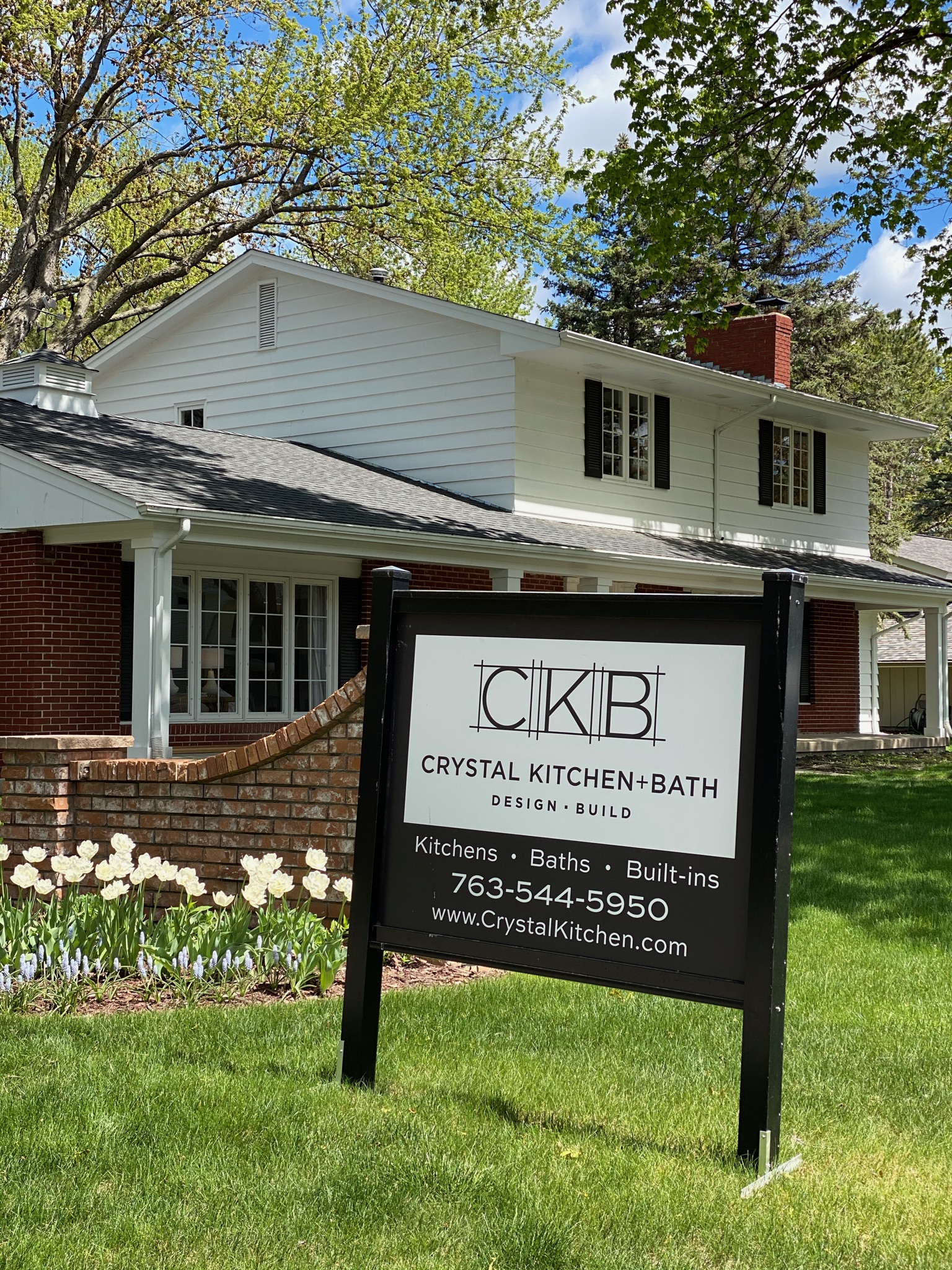 Materials have been selected, the layout has been finalized & products have been ordered. Now what?
The next step of the process is the construction phase, but what does that look like exactly? This post breaks down the construction process week-by-week to show you all the moving parts and pieces that happen over the course of your project.
A kitchen remodel project typically takes about 8-10 weeks. Below is an example of a kitchen remodel schedule.
Week 1 – Tear Out & Framing
Before we even touch your kitchen, we will come and lay down floor protection and put up plastic barriers to contain dust and debris. On the first day of demo, the plumber and electrician come in and disconnect any plumbing and electrical elements needed. After that, our carpenter removes existing cabinets, countertops, tile backsplashes and flooring if needed. This will also be when they would remove walls or any other structural elements.
If new walls or structural elements need to be added, this is the time it would be taking place.
Week 2 – Plumbing & Electrical Rough-In
Once demo has been completed and any structural changes are made, it's time to rough in for new plumbing, ducting  and electrical elements.
This includes relocating plumbing pipes, ducting, appliances and electrical elements such as lighting, outlets and switches. 
Week 3 – Insulation & Sheetrock
Once all of the new plumbing, ducting and electrical elements have been roughed-in, it's time to insulate and hang sheetrock.
Week 4 – Flooring Install & Paint
 Once the drywall is completed, we start wood floor installation. This process takes a few days and starts with the laying of the wood floor. From there, they do an initial sanding and staining.
Week 5 – Cabinet Delivery & Installation
Once the flooring is completed, the cabinets are delivered and set in your garage or designated area in your home. Once we have unboxed all of the cabinets and looked them over, our carpenter starts installing your cabinetry. Once they have the base cabinets installed, we measure for countertops during this time as well.
Week 6 – Cabinet Installation
While we wait for countertops to be fabricated, cabinet installation continues. Depending on the size of your kitchen and amount of cabinets you have, this could take a few days to a week to install all of the cabinetry.
Week 7 – Countertop & Tile Backsplash Installation
Countertops typically get installed two weeks after our countertop measure. During countertop installation, your sink will be installed and holes will be drilled for your faucet. Once the countertops are in, we begin installing your backsplash tile. For a kitchen project, tile installation typically takes 2-3 days.
Week 8 – Finish Up
Now that we have the cabinets, countertops and tile backspash installed, we bring back the electricians, plumbers, and carpenter to come in and finish up. This is when plumbing fixtures are connected, light fixtures are installed, appliances are installed, and paint is touched up if needed. This is also when the wood floors get their final coat of stain.
Remodeling can seem like a daunting mystery, but hopefully this week-by-week breakdown has helped relieve your remodeling fears. We are here with you every step of the way and work tirelessly to make you comfortable through every step of the remodeling process.