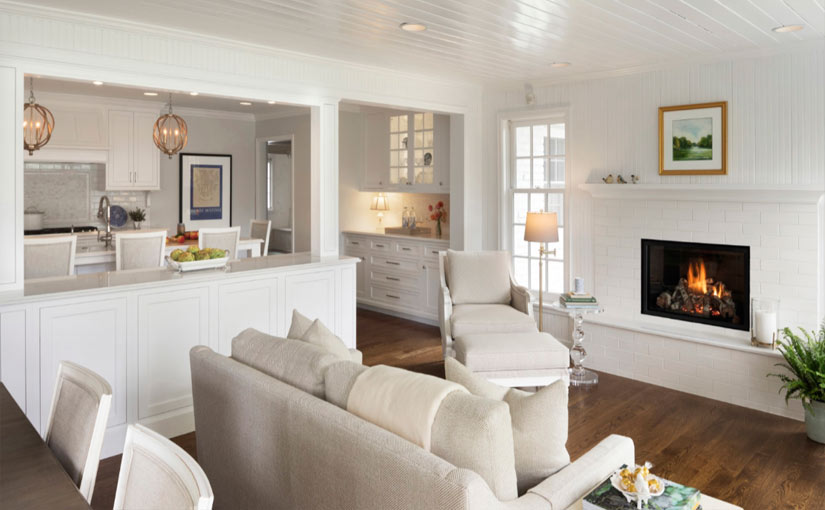 Now that we are spending all our time indoors, you may have noticed some aspects of your home that you are thinking of upgrading and one of those areas may be your fireplace. They tend to be the focal point of the room and the materials you select should complement the rest of your home. There are a lot of factors to think about when looking to remodel your fireplace. Keep reading to learn about some things you should consider when renovating your fireplace.
Facing Material
The fireplace face or surround is the part of the fireplace that is around the firebox meant to keep your home safe from heat, sparks, and flames from a wood burning fireplace. The fireplace face can also help add character to gas or electric inserts that would often lack a hearth and chimney. One of the first things to consider is what material you are planning on facing your fireplace with. The best materials to use are noncombustible materials that can help tie together the rest of your space. With so many options it can be tough to decipher which is right for your space.
Slab – a solid surface slab, like marble or quartz, can create a minimal & dramatic aesthetic and can work with most styles.
Steel or Copper – these materials can rustic & modern while creating a beautiful conversation piece.
Stone – offers a variety of sizes and colors to choose from while being able to work with many different styles.
Brick – whether painted or classic, brick is a timeless choice. Painted brick, especially white, offers a fresh and modern aesthetic while classic brick offers some texture and warmth.
River Rock – this natural material provides a textural element and looks great in traditional and rustic spaces. It is also offered in many sizes and tones.
Ledgestone – if you are looking to add some texture to your space, this is a great choice. It is offered in different sizes and can work in most styles.
Ceramic or Glass tile – there are many different styles and colors to choose from when selecting tile that this option works with any style you are looking for.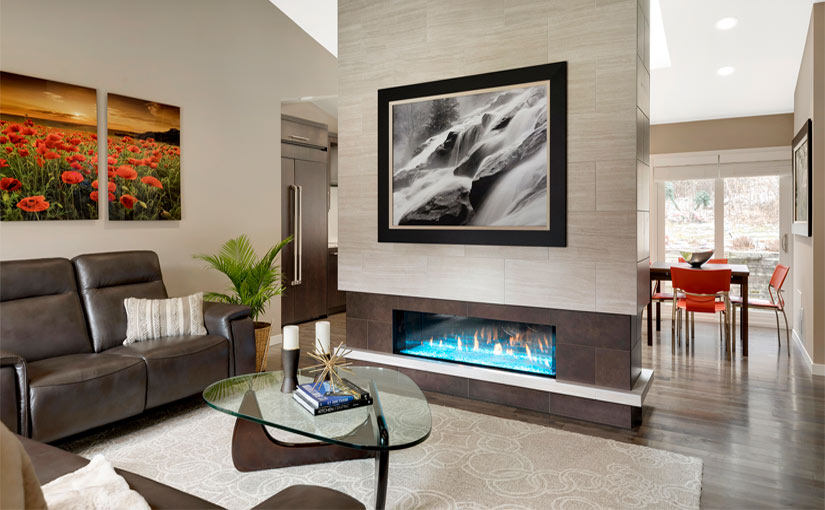 Built-Ins or Shelving
The depth of your fireplace can sometimes create voids around it that are begging to be filled. Something to think about before you install cabinets around the fireplace, is what you're going to use the storage for, which will inform the type of storage you should utilize. Would you like to hide cable boxes and entertainment equipment behind closed doors but still have open storage above? Are you looking to showcase your book collection or family valuables? There are many different ways to add built-in storage around a fireplace to make it work for your unique needs.
Mantle Options
A fireplace mantel or mantelpiece is the decorative framework around the fireplace. They can be quite elaborate with detailed molding or as simple as a reclaimed wood beam and are a great way to add character to your space as well as a decorative accent. All of these are great options that will enhance the esthetic of your new fireplace.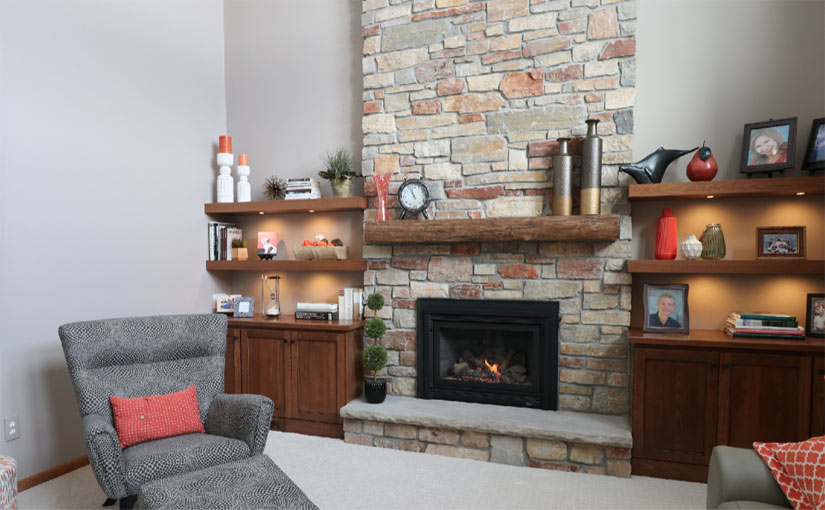 Hearth vs No Hearth
Another consideration is whether you want to have a hearth in front of your fireplace. A hearth is the space on the floor that extends out from the fireplace, usually brick or tile. The hearth helps to prevent embers from falling on your floor, potentially causing damage or starting a fire. A Hearth can simply be an area on the floor in front of your fireplace that you tile. Or raised and faced with tile, stone, or concrete. If you have a gas or electric insert, you may not require a hearth, however adding one can help bring extra character to your space. A hearth will help ground your fireplace in the room it sits and creates a focal point in the space.
Gas or Electric Insert
A wood-burning fireplace offers warmth and a cozy vibe to your home but requires additional cleaning and upkeep. Wood-burning fireplaces don't offer as much heat to a room as you might think. They also can affect people with asthma, allergies, or other respiratory issues with the irritants they produce. Also, they can be dangerous and cause home fires due to build up of creosote on chimney walls. Upgrading to a gas or electric insert might be a great option and allow you to use your fireplace more often with the ease of simply flipping a switch. Gas and electric fireplace inserts can be installed by a professional in the existing wood-burning fireplace. Both options offer a much more controlled heating element and function to heat the space they are in. Gas inserts can be quite energy efficient and since they are enclosed and vented to the exterior, they are a healthier option. While, electric inserts are a great choice if you have a nonfunctional chimney and typically cost less than a gas option. They do not have actual flames but newer models offer realistic LED faux flames to create ambience in your space.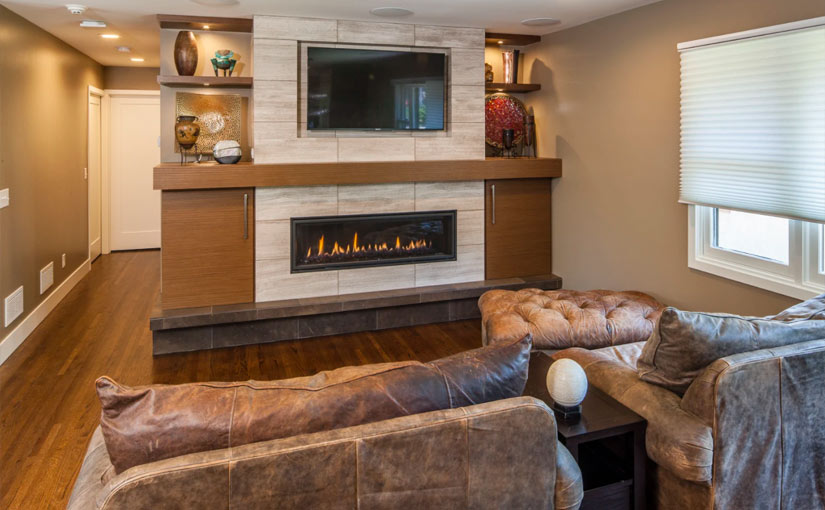 Get Started Today
Are you ready to get started with your fireplace remodel and see how you can transform your entire living space? Our designers are excited to hear from you, we are offering free virtual consultations. Contact our fireplace remodeling service today to get started!