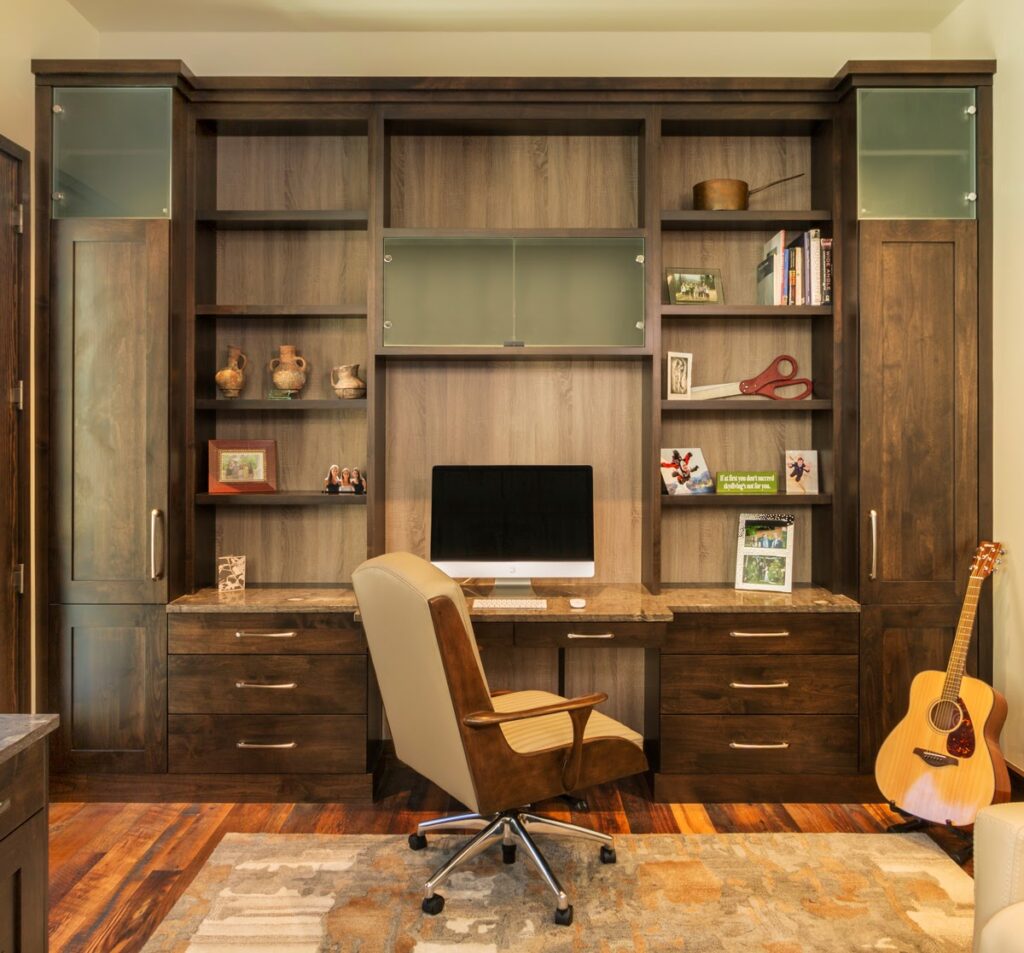 Creating Your Work from Home Space
As we continue to see our lifestyles and technology evolve, the role of our home has also changed. Our homes are no longer just a place to unwind after a long day, they have become multi-faceted spaces, where we are spending almost all our time. One of these spaces that is especially prevalent at the moment is the home office. Whether you already have a dedicated office space or are looking to create one, here are some tips to establish a home office that is functional and optimal for productivity.
One of the first things to do is evaluate the space you are planning to use as an office, whether a dedicated space already exists or you are planning to convert another space. Think about how you normally work and what routine you have become accustomed to. Here are some questions to help you better evaluate your space.
Would you like to be close to your family when you work or would a quieter space be more suitable for you?
How much space are you needing?
Do you like to lay things out and need space to do so, or would a compact space better suit your needs?
Does the space have the proper amount of outlets to meet your technological needs?
Does the space have good natural light?
What are the acoustics like?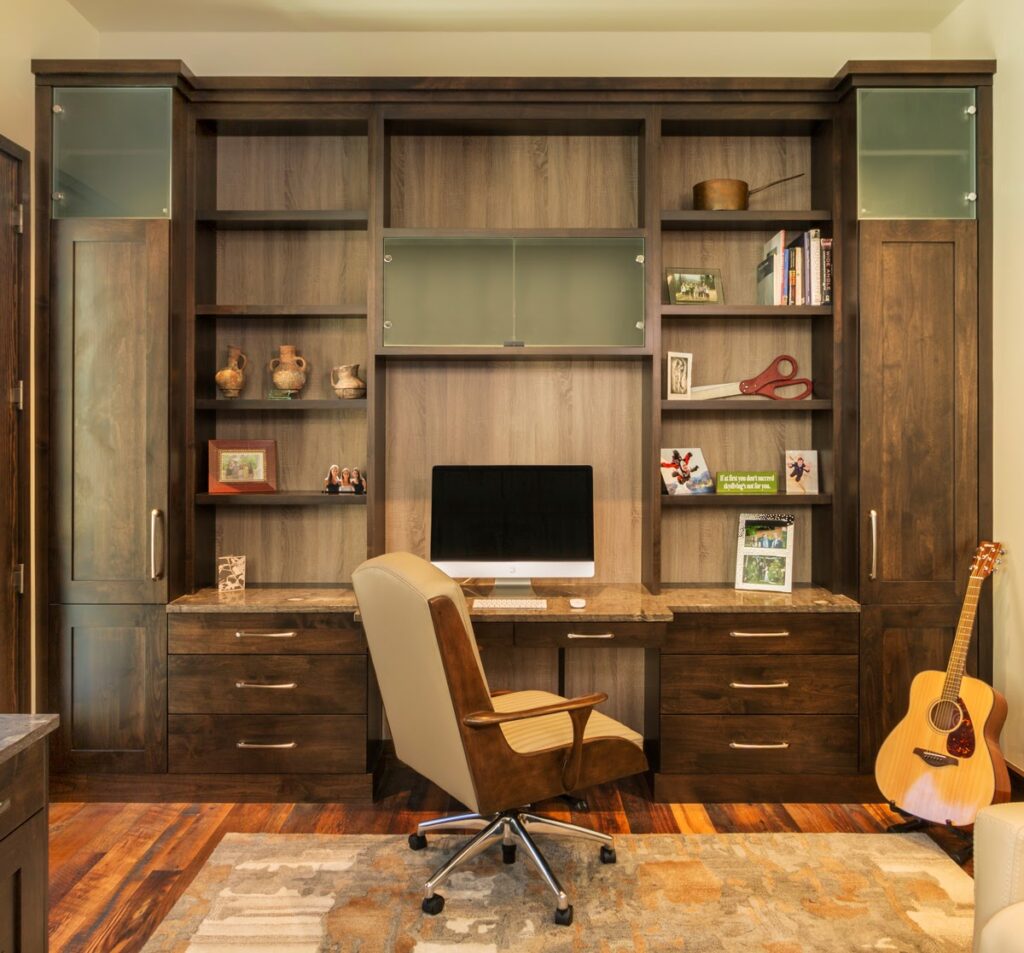 To our homes, the concept of multitasking has become imperative especially in home offices. This is not only a space for you to work but can also be a place for you to pay bills, organize family events, and for kids to do schoolwork. turn to what other activities might take place in this space. Now that you have determined your needs for your workspace, take inventory of everything that needs to live in that space. Organization and storage is key in maintaining a functional multitasking space. By utilizing storage solutions like built-in cabinets or file drawers, you can easily organize and keep the space clean and tidy.
Think about how you normally work and what routine you have become accustomed to.
There are a few improvements that can help boost productivity in your home office. One major factor that helps with productivity is ergonomics, or the study of people's efficiency in their working environment. If you prefer sitting while you work, the proper position is with your arms at a 90 degree angle and close to your body while supporting your lower back and having your legs also at a 90 degree angle. Investing in a good chair will help provide that support and comfort. If you prefer to stand, investing in a cushioned floor mat to help support your back is also advised. Making sure your screen is at eye-level is also optimal for ergonomics and productivity. Another factor that can help improve your productivity in a home office is lighting. Natural light is known to aid in productivity and overall mood. If you don't have access to a space that provides natural lighting, installing bulbs that mimic natural light would be sufficient.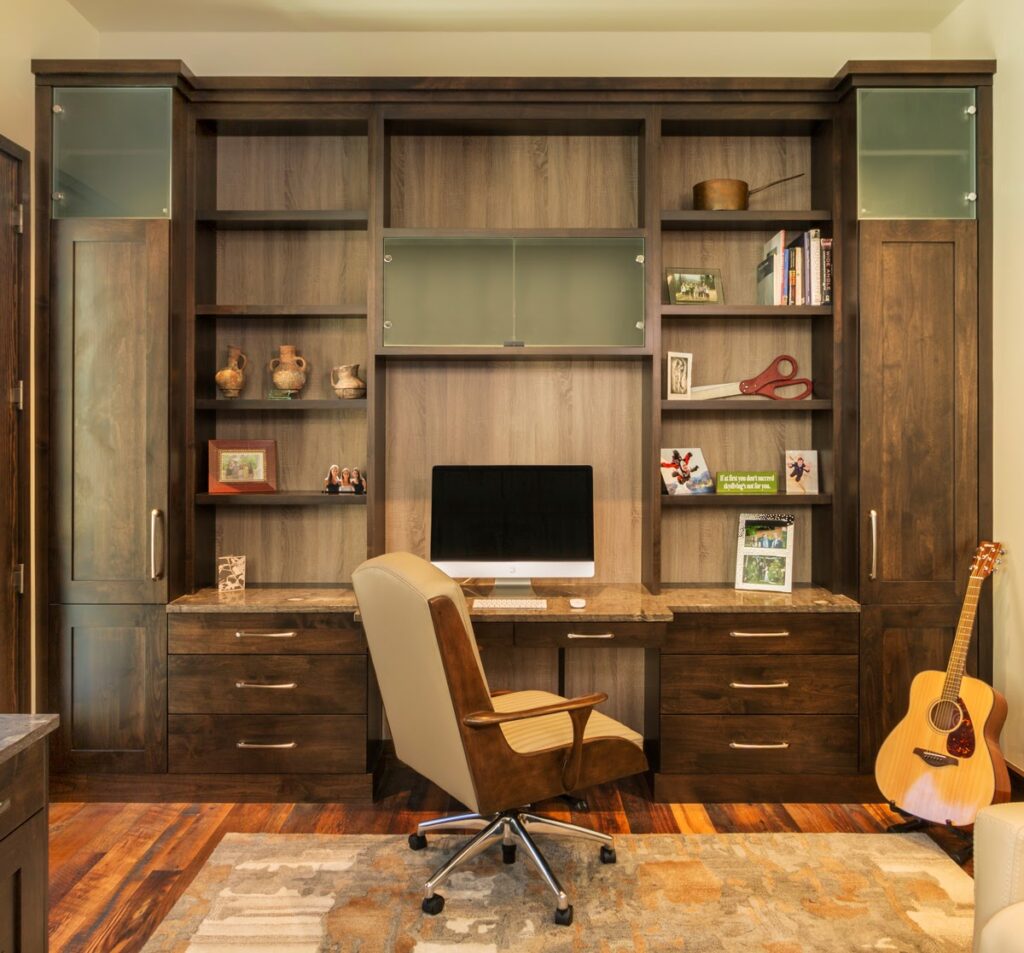 Adding task lighting may be needed as well, to help you see your work more clearly. If you work on a computer for much of the day, your eyes might become fatigued. Some things that help are blue light glasses to use when looking at the computer monitor for extended periods of time. Additional or larger monitors may help to take some strain from your eyes.
The paint colors and materials you choose also have an impact on productivity. Natural wood grains have the same calming effect on us that being in nature does. Adding colors like blue and green are linked to better productivity, have a calming effect, and can increase focus while adding the color yellow can stimulate creativity.
The paint colors and materials you choose also have an impact on productivity.
A home office is a space that you should fully enjoy and be an extension of yourself. Working from home allows you to add personal touches that a traditional office may not. This could include family photos, heirlooms, and paintings. Even adding your favorite flowers or candles to the space can create a mood that is all your own. Having control over the music or sounds you listen to while working can be a large motivator or mood enhancing option as well. Evaluating your needs for a dedicated office space is the first step and understanding the function of this space is the second. Once you are ready to create your home office, our designers will help you ensure you are getting the most out of the space to provide optimal functionality. Contact us today and get started making your dream your reality.