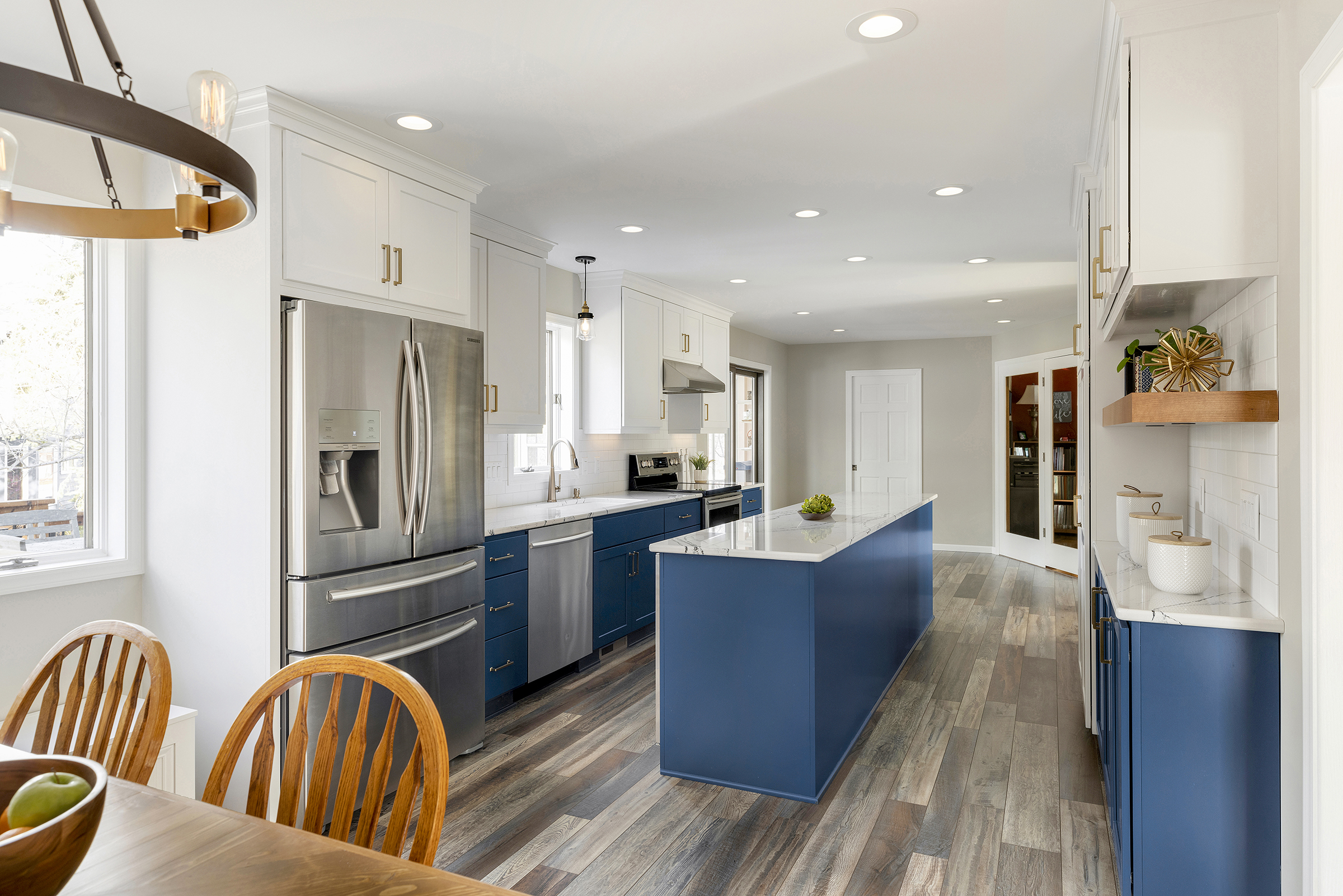 This NKBA Award-Winning kitchen was designed for a young Plymouth family that loves to cook and entertain.
They came to us wanting to take down the wall between the kitchen and unused dining room to increase the size of their kitchen.
This kitchen and dining room remodel will be featured as part of the Spring Remodelers Showcase tour and is not one you want to miss!
We moved every appliance to the outside wall making the working side very efficient.  A large island provides ample counter space and divides the working side of the kitchen from the natural pathway to the dining area.  This new layout makes for a perfect traffic flow when entertaining, gives them smart storage, seating for 8 and a design that matched their fun and artistic personalities.
Removing the dining room wall made room for built in banquette seating a substantial 10-1/2-foot island that houses a wine fridge, trash and recycle pull out, drawer microwave, deep drawers and roll out shelves.  A 13" deep pantry makes it easy to find everything and a floating shelf in an accent wood provides a bit of display space and coordinates with their new stained table.
The main floor powder room bumps into the kitchen about 15". This gave us an opportunity to and an accent wall of white brick tile that provides a light and airy textural element to the room. Hard waring luxury vinyl flooring stands up well to their 2 small children and the nails of their shar pei dog. 
Due to the location of a sunporch, we had to strategically plan the placement of the range and hood so that we could route the new venting outside.
White and Blue Crystal cabinetry accented with brushed gold hardware keep the room feeling bright, clean and adds a fun pop of color.  The Cambria Portrush quartz countertops feature blue veins and gold flecks that tie the color story together.
Now this on trend kitchen functions perfectly for this busy family and is ideal for large holiday gatherings.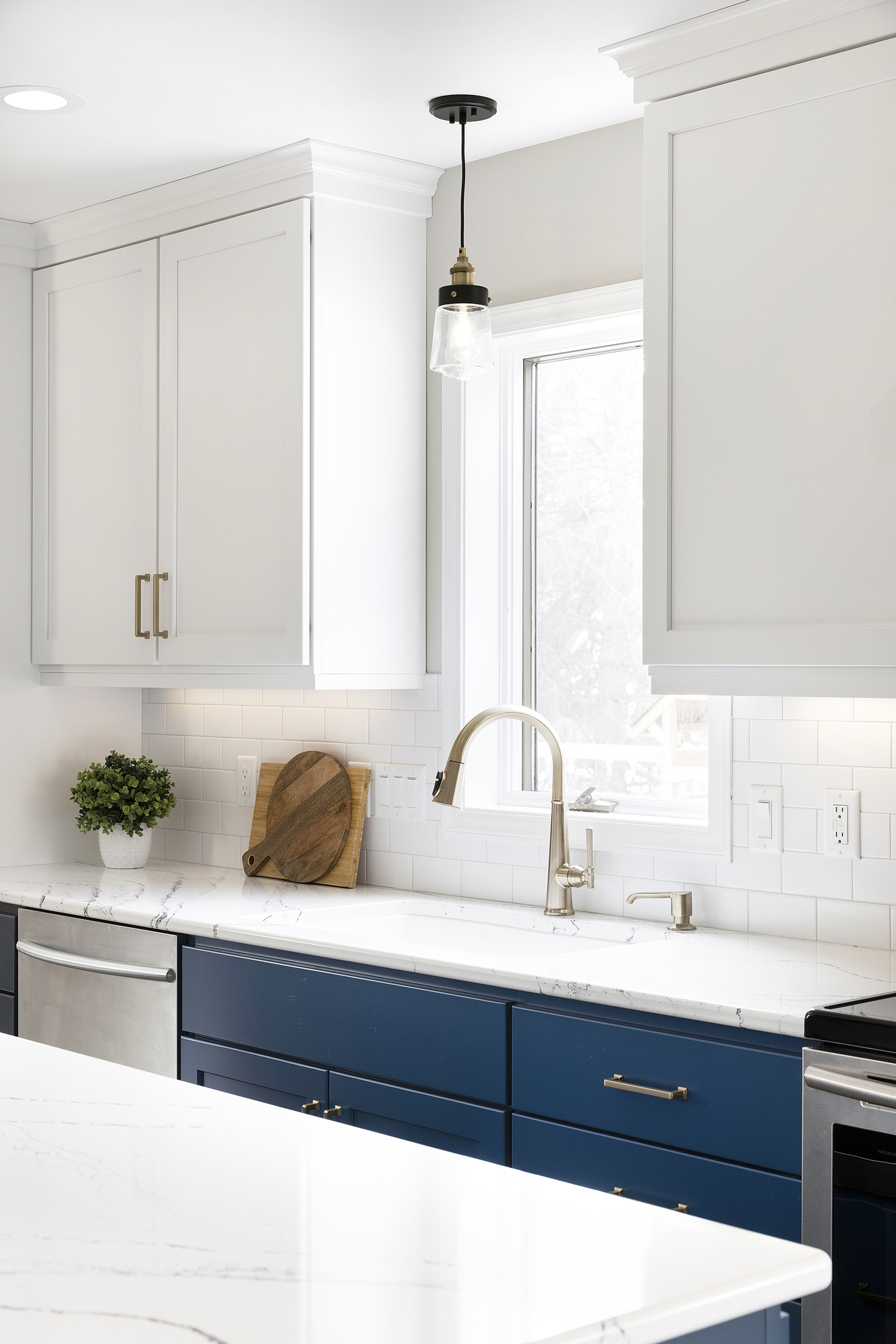 Join Us at the Remodelers Showcase Tour
Date: March 31-April 2, 2023
Time: 12pm-6pm
Location: 4855 Evergreen Lane N, Plymouth, MN 55442
Unveiling Party: Friday March 31, 4-6pm
Ready to Start Your Next Project?