We love seeing the before and after photos of a great remodeling project, but have you ever thought what the designers' days look like to get to the after photo?
Designers' days are filled with time at the drawing board, meeting with clients, finding the right materials for the job, and so much more. We are going to share a day in the life of a few designers here at Crystal Kitchen + Bath to give you a sneak peak of what a day looks like along the journey to get to those gorgeous after photos.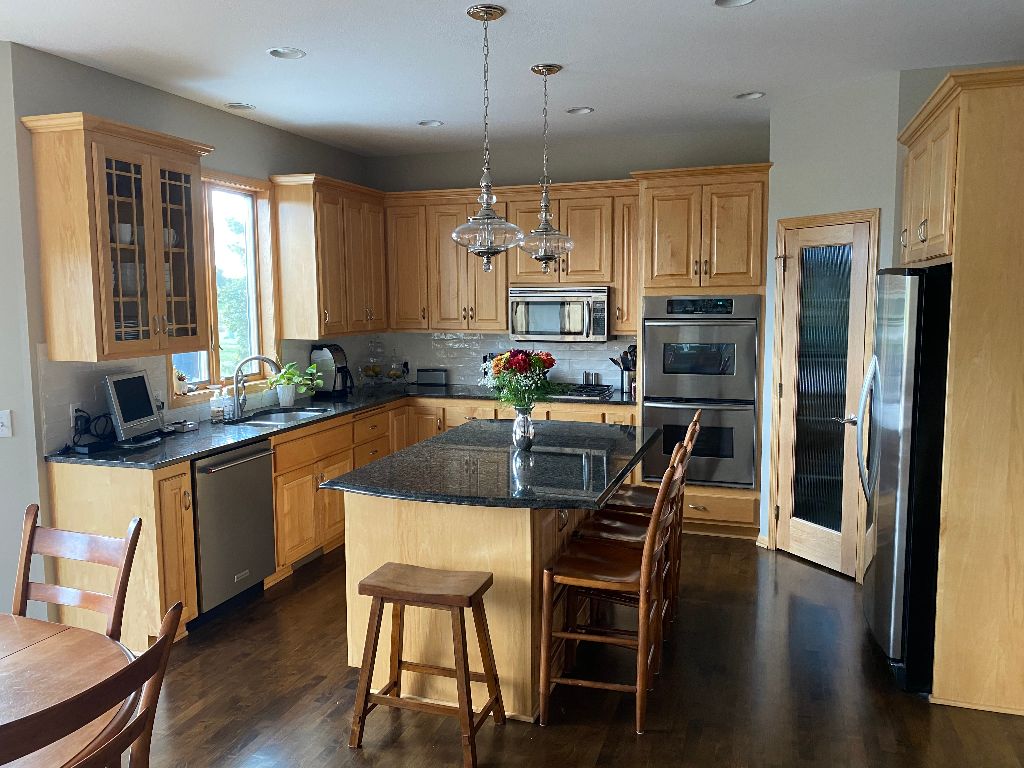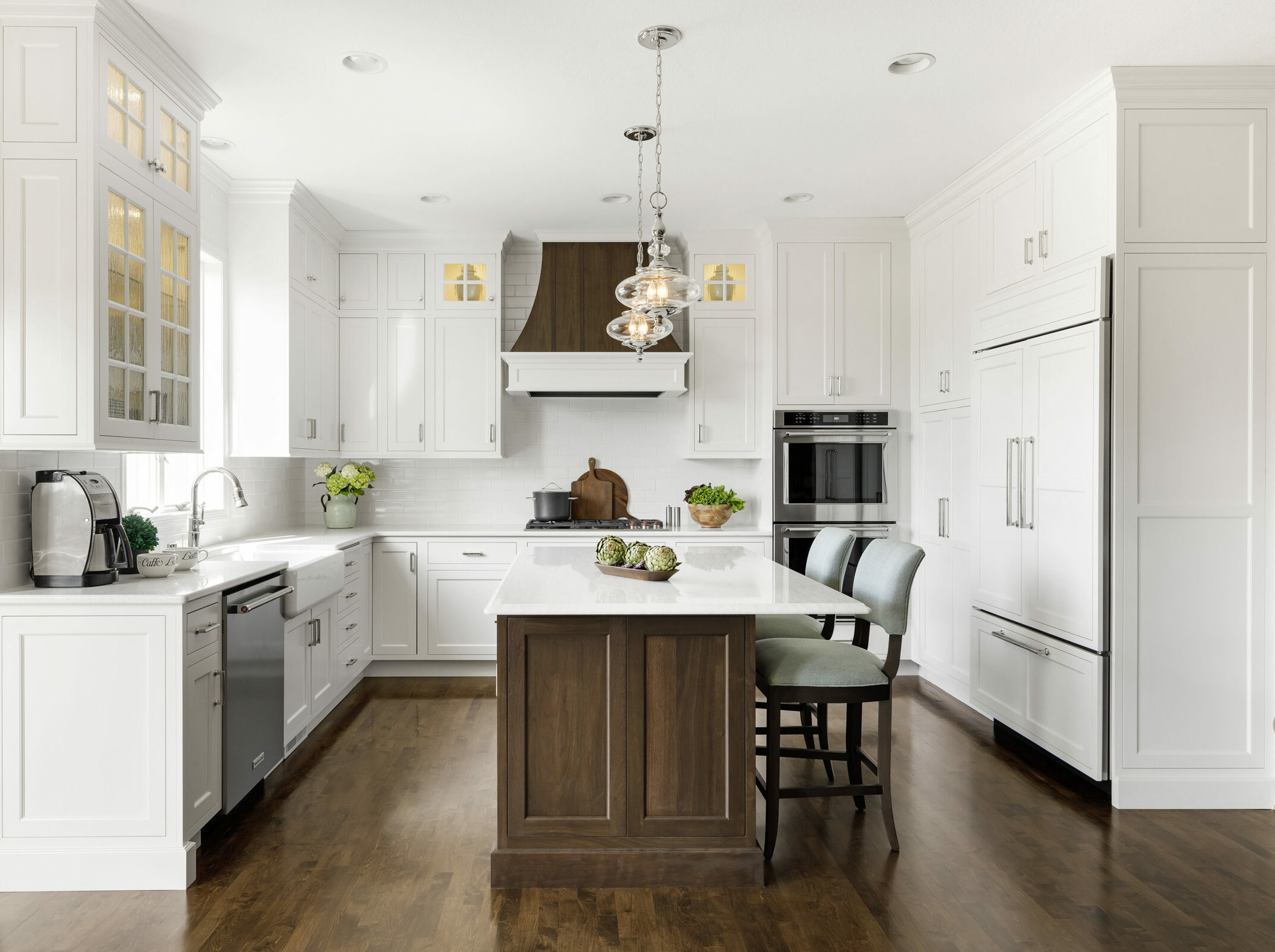 Mary's Busy Day Meeting with Clients
Mary started her day checking emails and prepping for a contract signing of a kitchen project. Quickly moving over to meet with one of our project managers to go over a cabinet order and noting changes to the order for another client.
10 a.m. is here and time for the contract signing with her clients who are so excited for their new kitchen.
11:45 a.m. and she is off to meet her third clients of the day at a plumbing supply showroom to make selections for a kitchen and half bath. Mary goes tile shopping after the plumbing store to drop off and pick up more tile samples.
At 2 p.m. she finally gets some lunch and back on the road to the office. Once at the office, she catches up on emails and works on the cabinet order from the morning finalizing the changes and pricing.
Just before 3 p.m. Mary leaves to go view some natural stone material with her fourth client for their kitchen countertops which finishes out her day.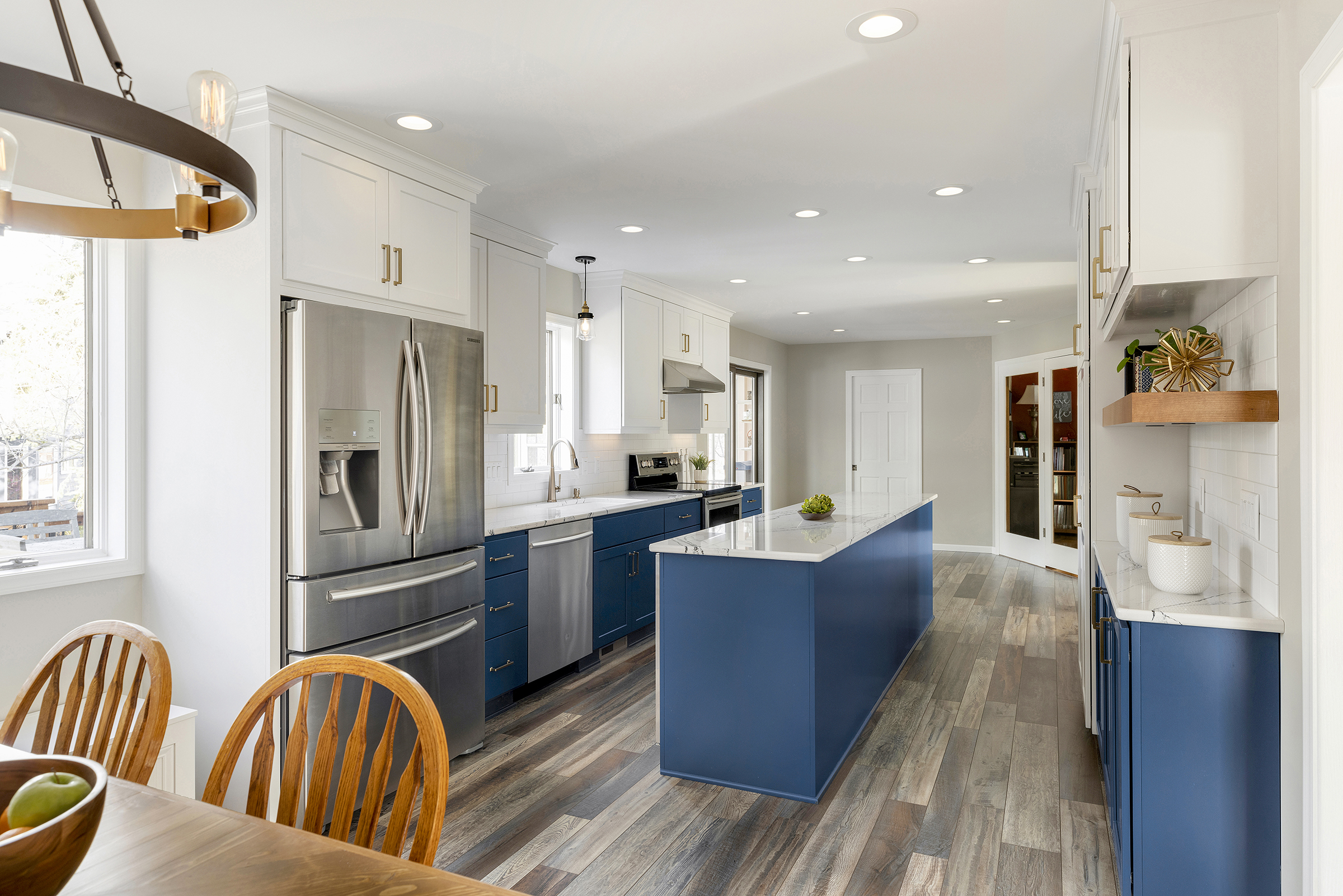 Amber's Project Photoshoot Day
Amber begins her day at her client's home with a recently finished kitchen. She stages and sets up for a professional photo shoot. The shoot begins at 9am then she cleans up and arrives at the office at 10 a.m.
Amber preps for a design presentation of a new bathroom project in one of our conference rooms.
Time for a quick lunch.
Noon is here and so are her clients to view the design options for their bathroom. Amber wows them with her 3D renderings of the space and they go over material options for the room.
After the meeting Amber takes some time to write a design statement to go with the kitchen photoshoot from the morning so she can enter it into one of the Kitchen & Bath design contests that is coming up and post on our website.
At 2 p.m. Amber heads out to measure and collect a design retainer for a new kitchen project.
She returns to the office in time for a 4 p.m. meeting with a potential client to talk about cabinetry options.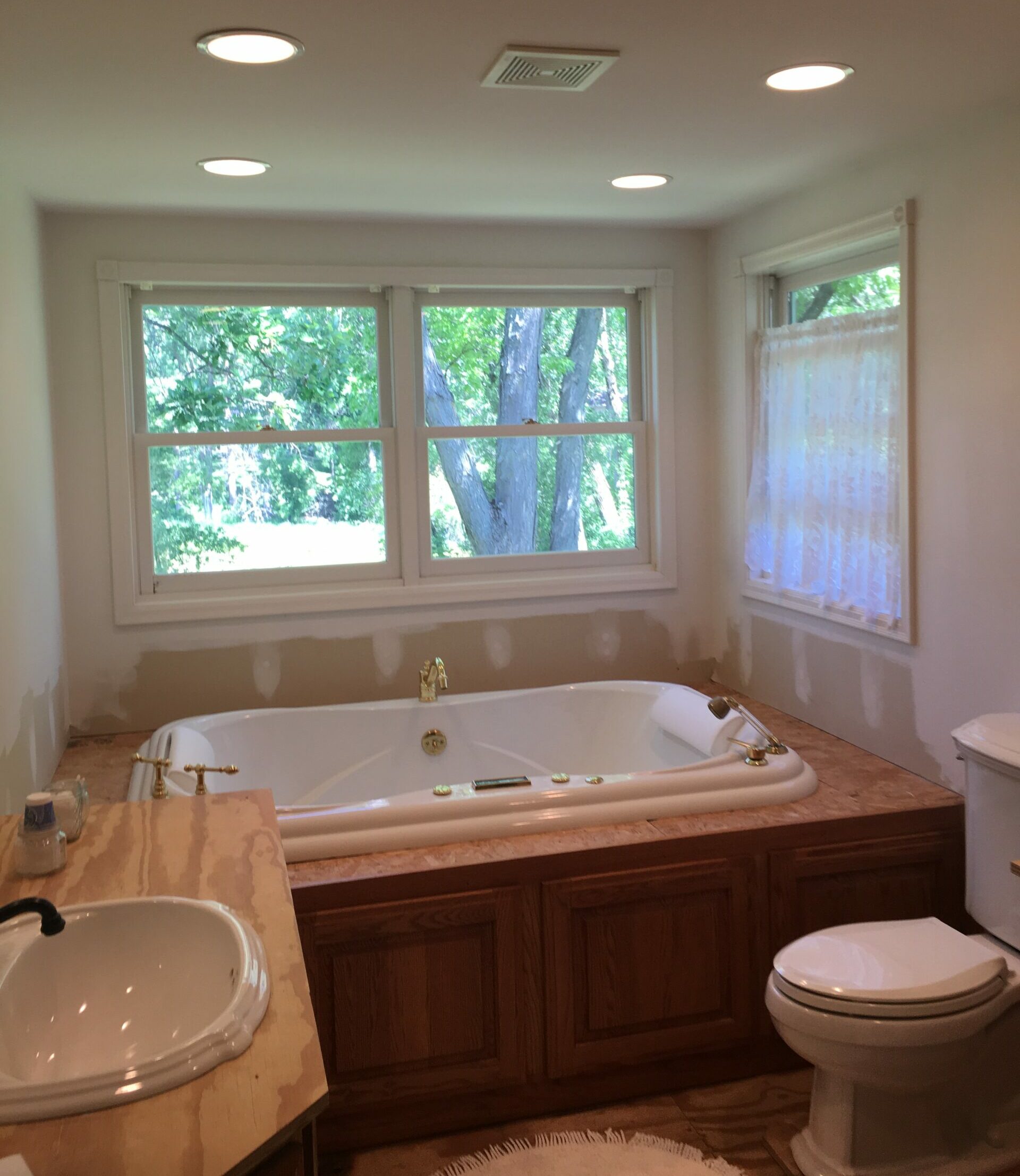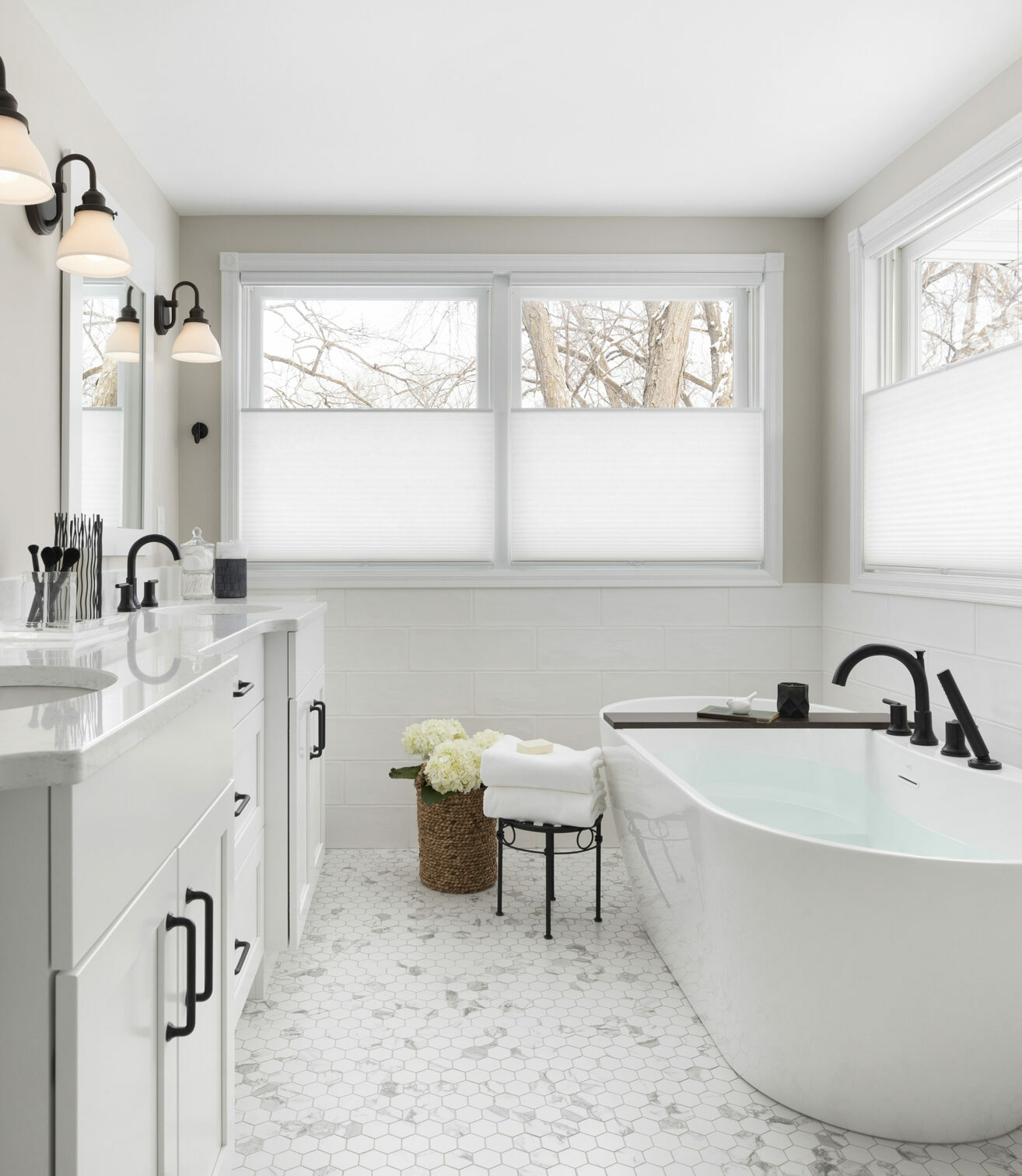 Jennie's Day with a Webinar and Bathroom Focus
When Jennie arrives at the office she starts with checking and responding to email. She prints out plans for a bathroom project to take with to a plumbing selection appointment.
The next hour is spent watching a webinar on Sustainable Design.
At 10:30, her client arrives and they drive together to the plumbing showroom appointment and then to a lighting showroom afterward.
Returning to the office it is time for lunch.
At 1 p.m. Jennie meets with a potential client about her three bathrooms to be remodeled. They go over her wants and needs for the spaces, budget and timeframe for the project.
After that it is back to the computer to add all the plumbing and lighting selections made earlier to her CAD drawings and scope of work until the end of the day.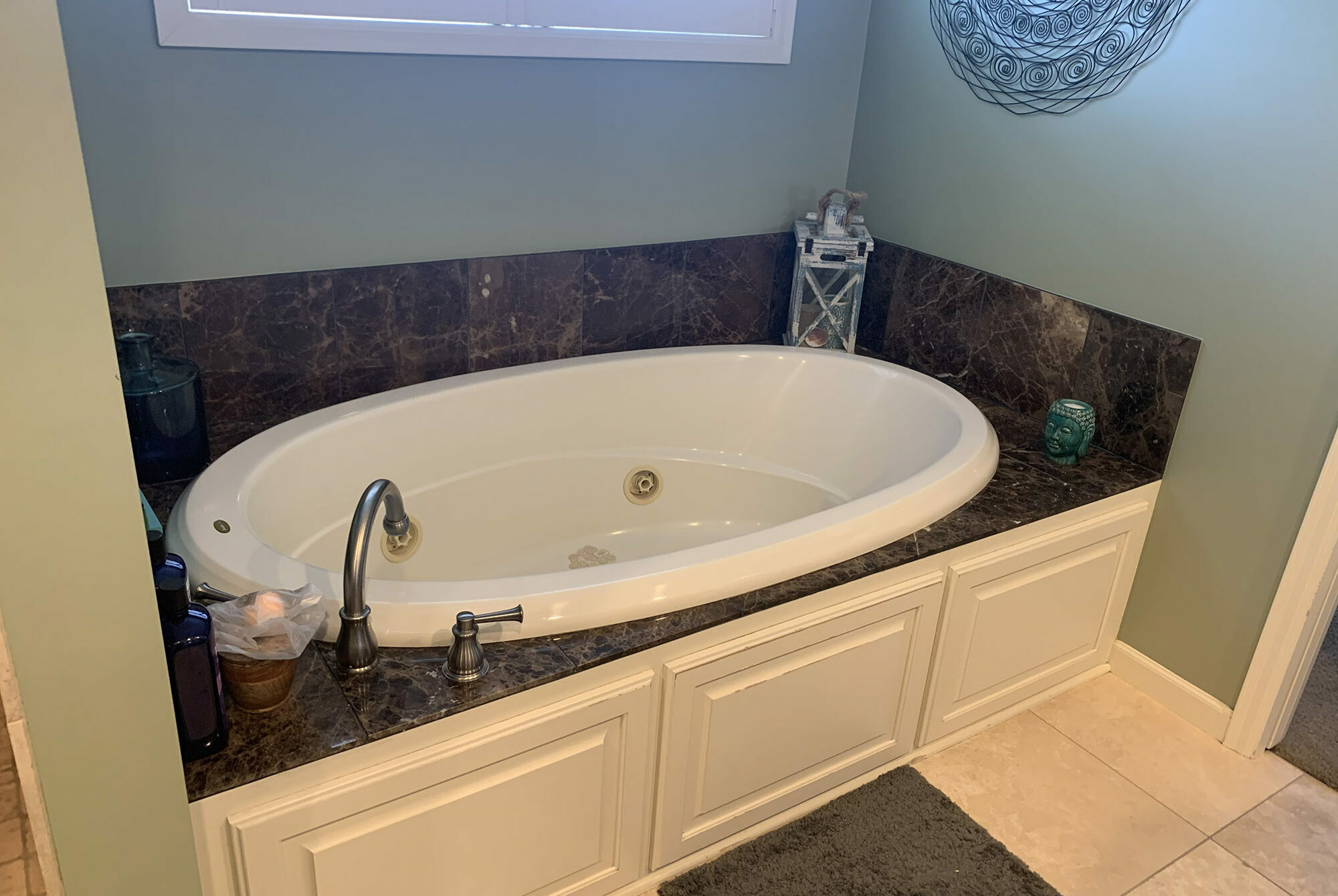 Chenelle arrives at the office early to check and follow up on emails from the previous day.
She then jumps into her CAD drawings to prep and print out drawings for an upcoming walk through, or home visit with our sub-contractors. This can be time consuming needing 7-8 copies of the plans.
Time for a lunch break.
At 1 p.m. Chenelle prepares for a bathroom consultation with a potential client. They arrive here at our showroom and talk for an hour about what they desire, timeline and budget for their project.
It is now 3 p.m. and she returns to her computer to put together pricing for another project. Chenelle takes a few minutes to research new products for future projects.
Each project is unique as is each day as a designer. Coming up with new ideas one after the other is part of the excitement that drives us to do what we do!