2023 NKBA MN 2nd Place Award Winner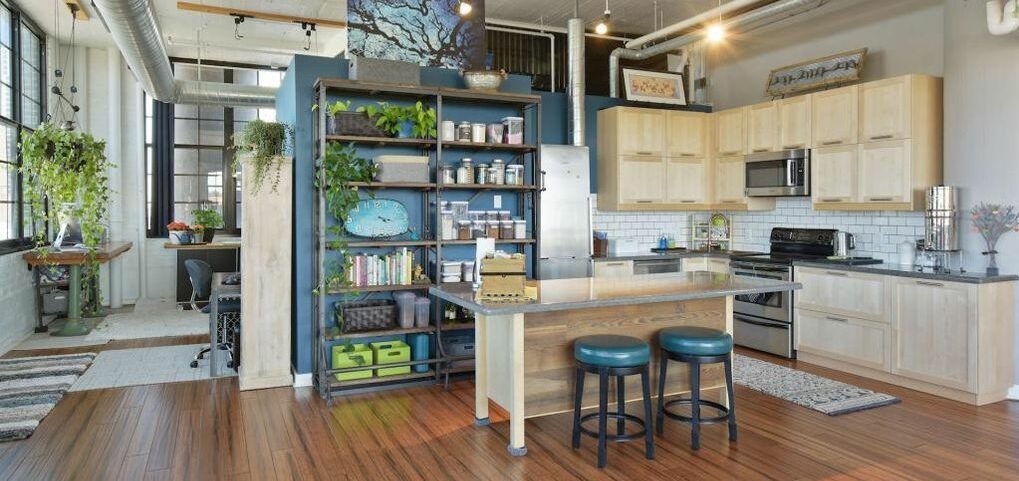 This downtown St. Paul condo had been updated recently but the quality and layout were not great. Before the kitchen renovation, the cabinets were not designed for a kitchen, they were very shallow, with shelves that were constantly falling. The sink was stuck in the corner which made using it very frustrating and the refrigerator was tiny.
The homeowner desired an open kitchen with a good layout, plenty of storage, ample countertops, and seating for entertaining.
This homeowner wanted a design that matched the quirky, artistic building she lived in.
Ready to Fall in Love with Your Kitchen?
Contact us today to start the design process with our award winning team members.
To achieve these goals, we got rid of the kitchen island and open shelving unit to reconfigured the kitchen into a U-shaped layout with a huge peninsula. The large new fridge was relocated to the adjacent wall, the sink was moved out of the corner and the range was moved to the new peninsula. This gave the kitchen a great work triangle that is ideal for entertaining. Open shelves were added for display, and a bold green paint was used on the accent wall where a commissioned painting will hang.
Ample Cambria Quartz countertops in the Skara Brae pattern bring an organic feel to the space while the long linear porcelain tile backsplash adds to the industrial, modern vibe of the open loft.
This loft now matches the artistic vibes of the building, the personality of the homeowner, and imparts the quality this homeowner deserves so she can enjoy it for many years to come.