2020 NKBA MN Award Winner
Plymouth, MN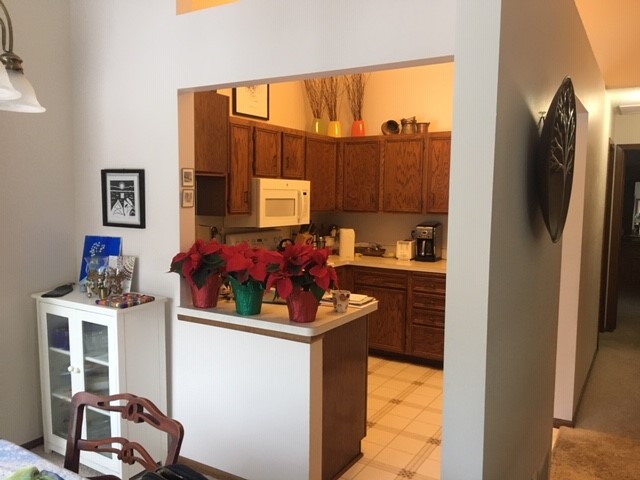 Potential
The space was not being utilized to it's full potential, with dark oak cabinets, no dishwasher, a corner sink, and a dividing wall that cut off hosts from their guests.
Client Requirements
With the great vaulted ceilings, the client wanted to utlize every inch they could for storage, as well as remove unnecessary walls to brighten and expand the space.
White, glass, and mother of pearl mini brick tile backsplash added to the overall bright, cheerful space.
Ready to Fall in Love with Your Kitchen?
Contact us today to start the design process with our award winning team members.
Uniting the space with luxury vinyl wood planks to make for a cohesive space, removing the dividing wall made it feel like square footage was added to the house. Bright white cabinets and Corian Quarts counter tops brought light and cheer to a previously dim space. Every cabinet was thought out adding accessories to be the most convenient use of space: tip out sink front, silverware drawer, double waste basket, blind corner swing outs, lazy susan, utensil drawer dividers, spice drawer, tray dividers and appliance garage. Even a 4" base filler that was to house the return air duct from the wall being removed had a door installed for storage of the owner's ladder. The brushed gold hardware for cabinets, faucets and on the GE appliances added a refined finishing touch to the space.