2022 Crystal Cabinets Choice Award
2021 NKBA MN Design Award Winner
blaine, MN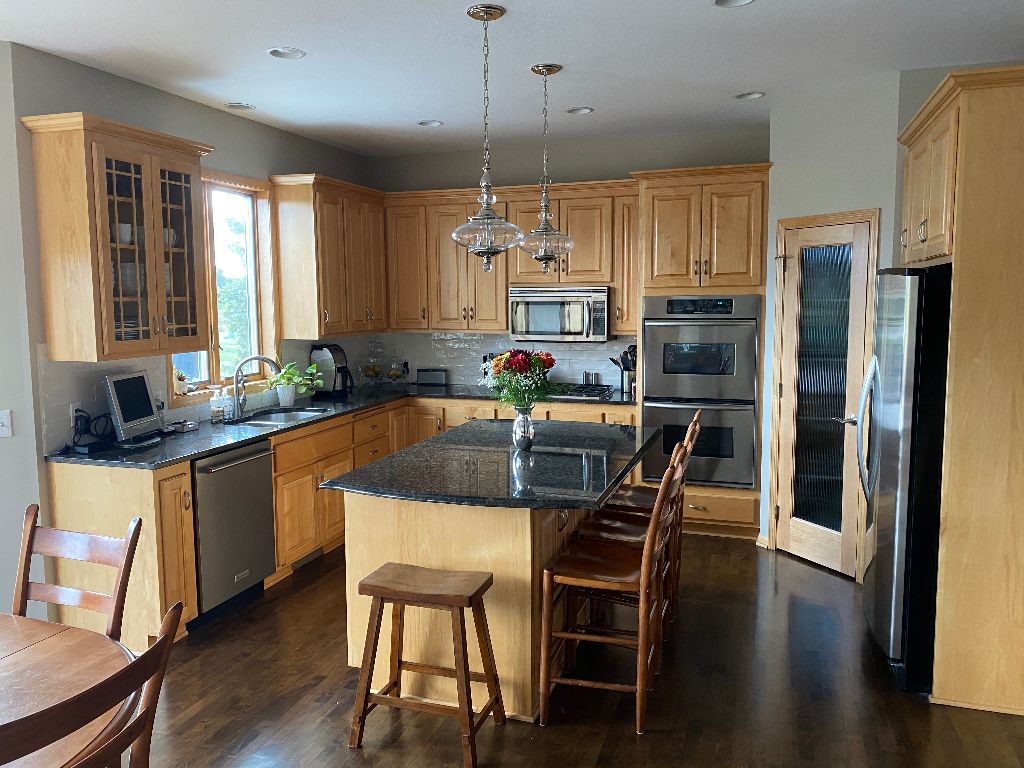 A kitchen that went from modest to stunningly elegant.
Potential
Although this kitchen decently sized, the large built-in pantry made the space feel small and the aisle spaces were tight.
Client Requirements
The clients were looking to add a decorative hood that was the focal point of the space. They also wanted the cabinets to coordinate with the existing flooring and improve the layout of the space.
The new kitchen makes better use of the space while incorporating stunning details.
Ready to Fall in Love with Your Kitchen?
Contact us today to start the design process with our award winning team members.
After evaluating the kitchen space, a new U-shaped layout was created to gain valuable wall space that was needed to incorporate a 42" wide sloping hood that the client so desired.  The walk-in pantry had to be removed and was replaced with a pantry cabinet.  The stunning hood with its sloping sides is made of a combination of walnut wood and creamy painted wood. 
The hood with its two-tone color, battan strips and defining molding details is the focal point of the room. The same wood is used on the island to tie the two elements together, as well as, on the new built-in bookcases in the adjacent Family Room. A microwave drawer is hidden below the countertop on the island and a counter-depth refrigerator with a paneled front blends in seamlessly with the new inset cabinetry.