Fresh Escape
Primary Bathroom
2023 NKBA MN 3rd Place Award Winner
Minneapolis, MN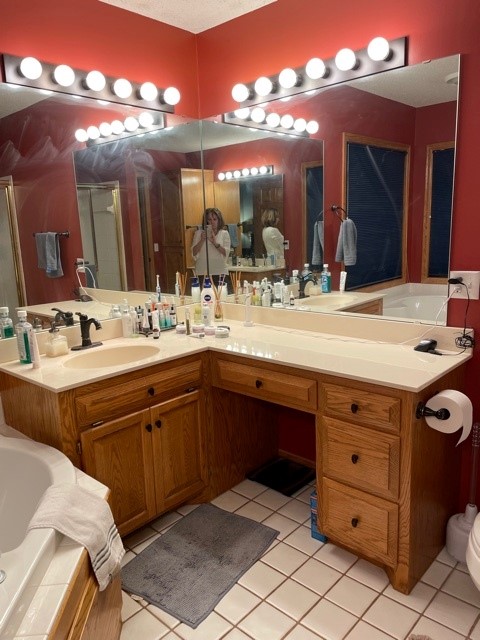 This Primary Bathroom was outdated and although the size of the room was sufficient, the space felt crowded.
The toilet location was undesirable, the shower was cramped, and the bathroom floor was cold to stand on. The client wanted a new configuration that would eliminate the corner tub, but still have a bathtub in the room, a larger shower, and more privacy for the toilet area. The 1980's look needed to be refreshed with a clean, contemporary look. 
A new room layout created a more functional space.  A separated space was achieved for the toilet by relocating it and adding a cabinet and custom hanging pipe shelf above for privacy.
By adding a double sink vanity, we gained valuable floor space to still have a soaking tub and larger shower.  In-floor heat keeps the room cozy and warm all year long.  The entry door was replaced with a pocket door to keep the area in front of the vanity unobstructed.   The cabinet next to the toilet has sliding doors and adds storage for towels and toiletries and the vanity has a pull-out hair station.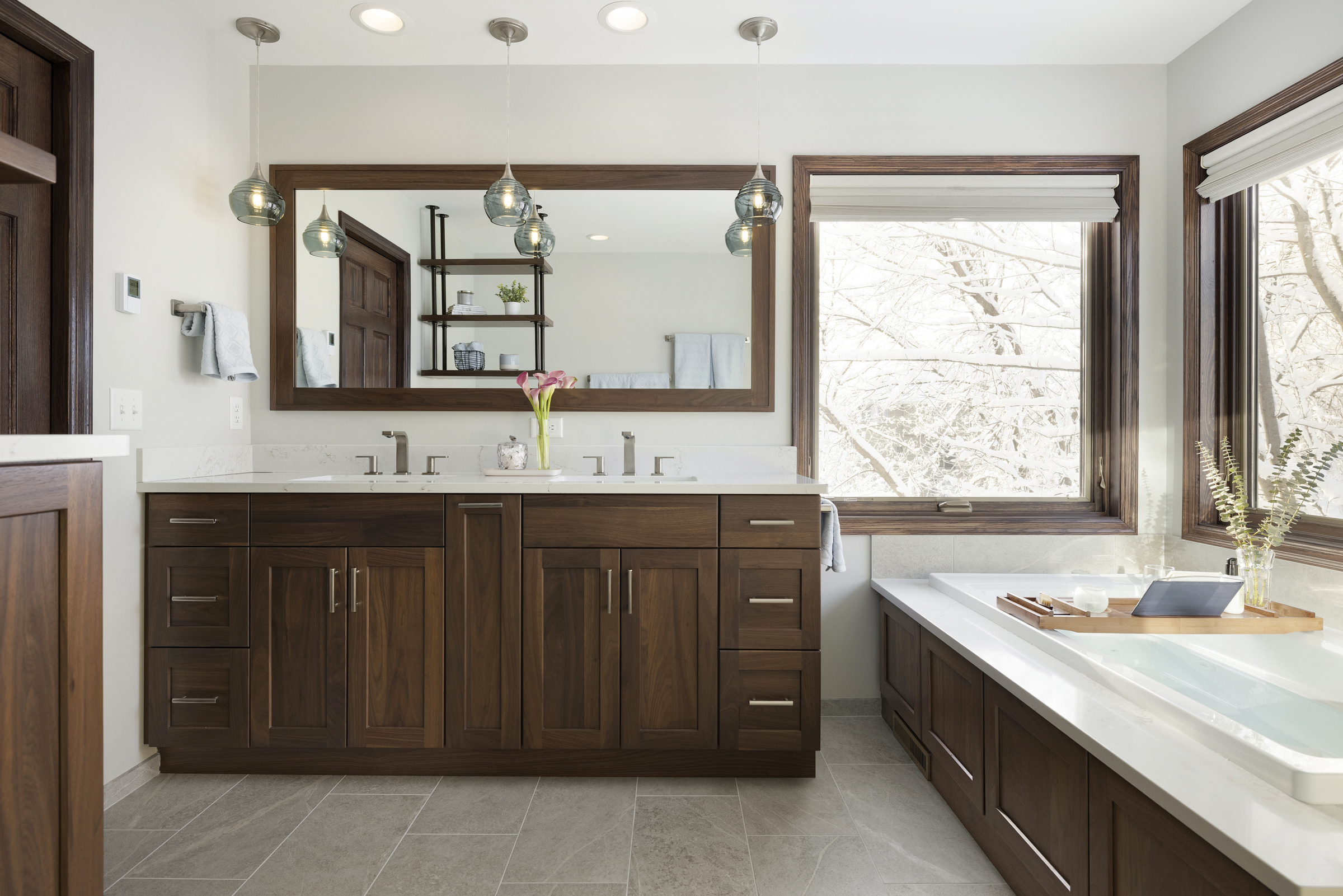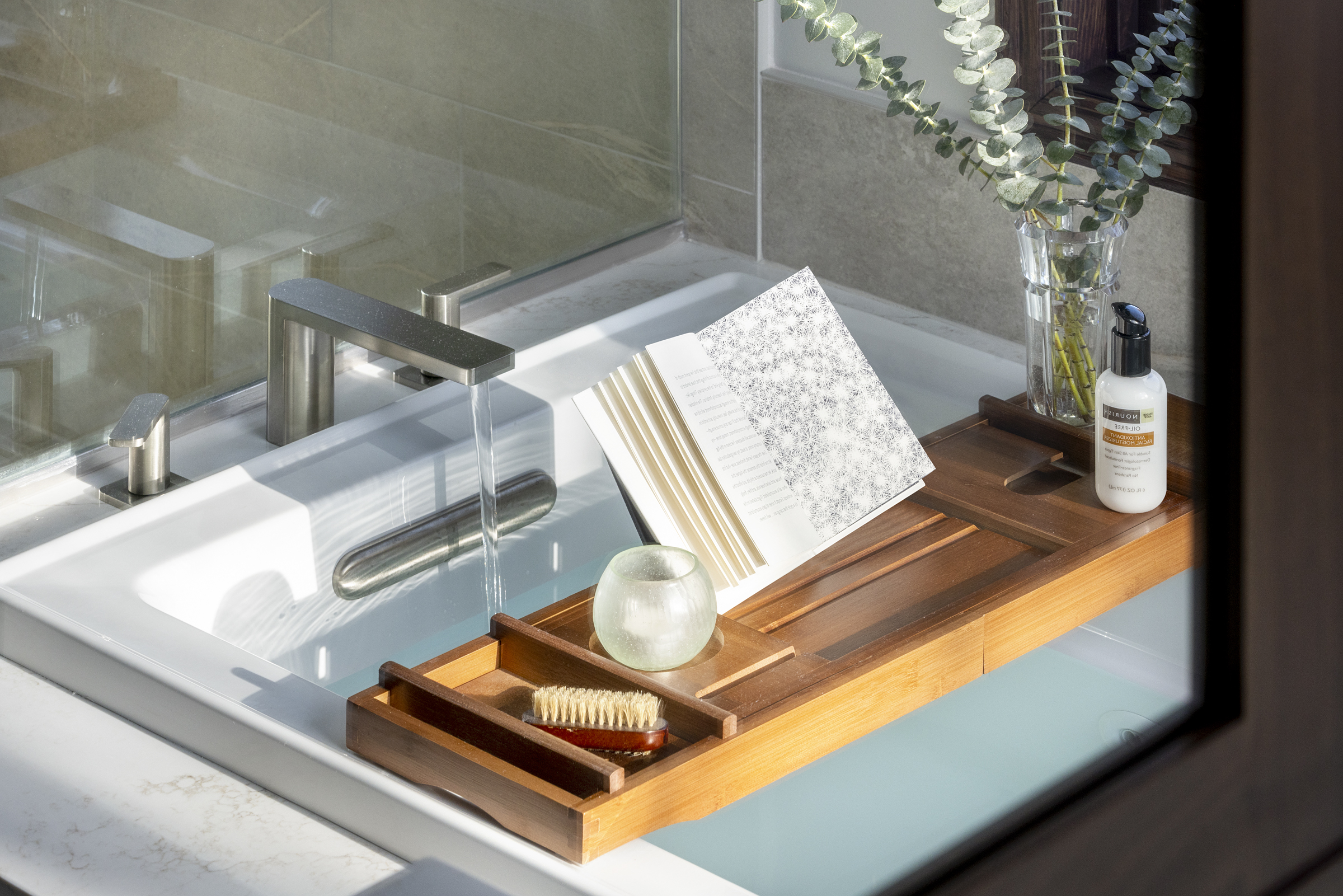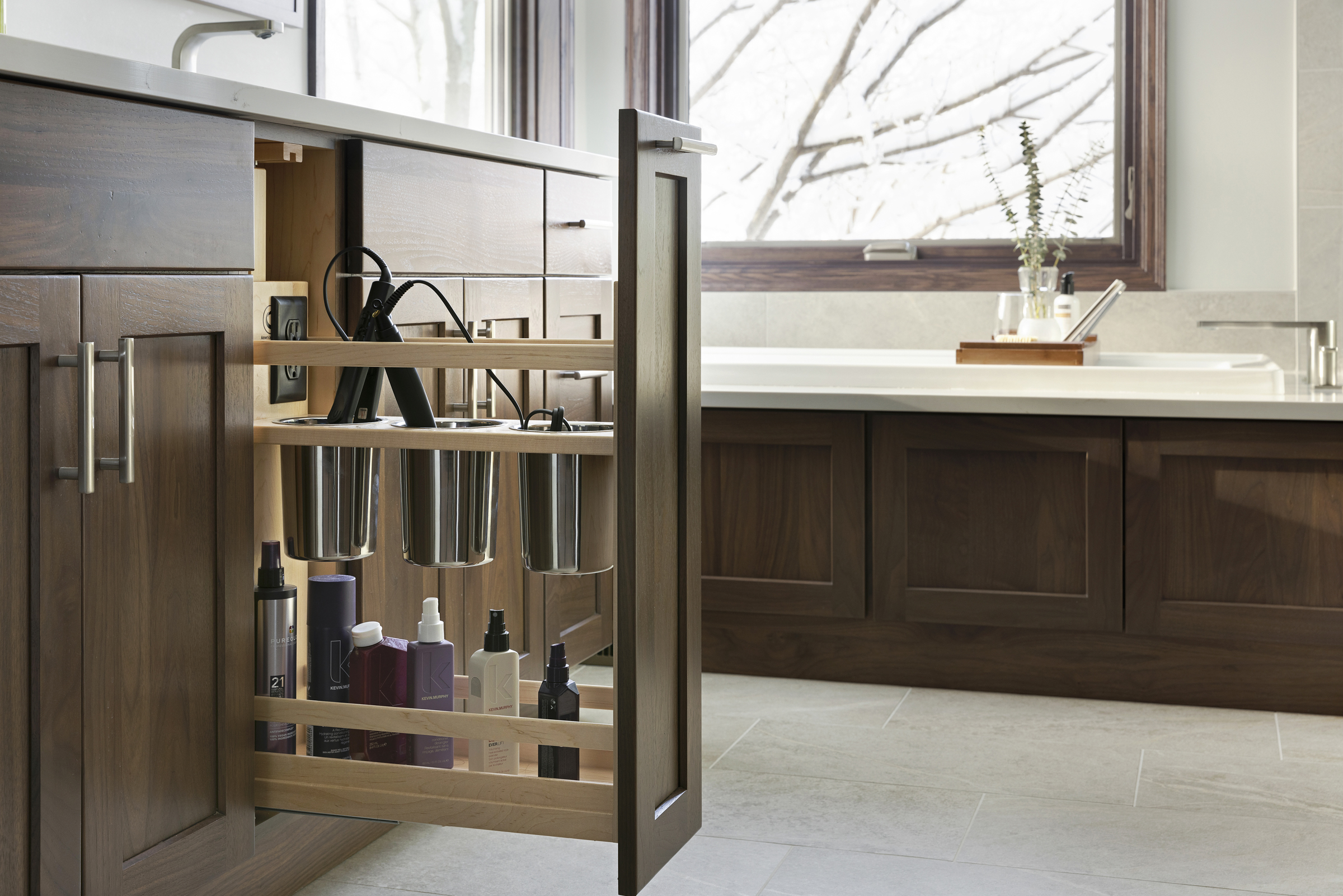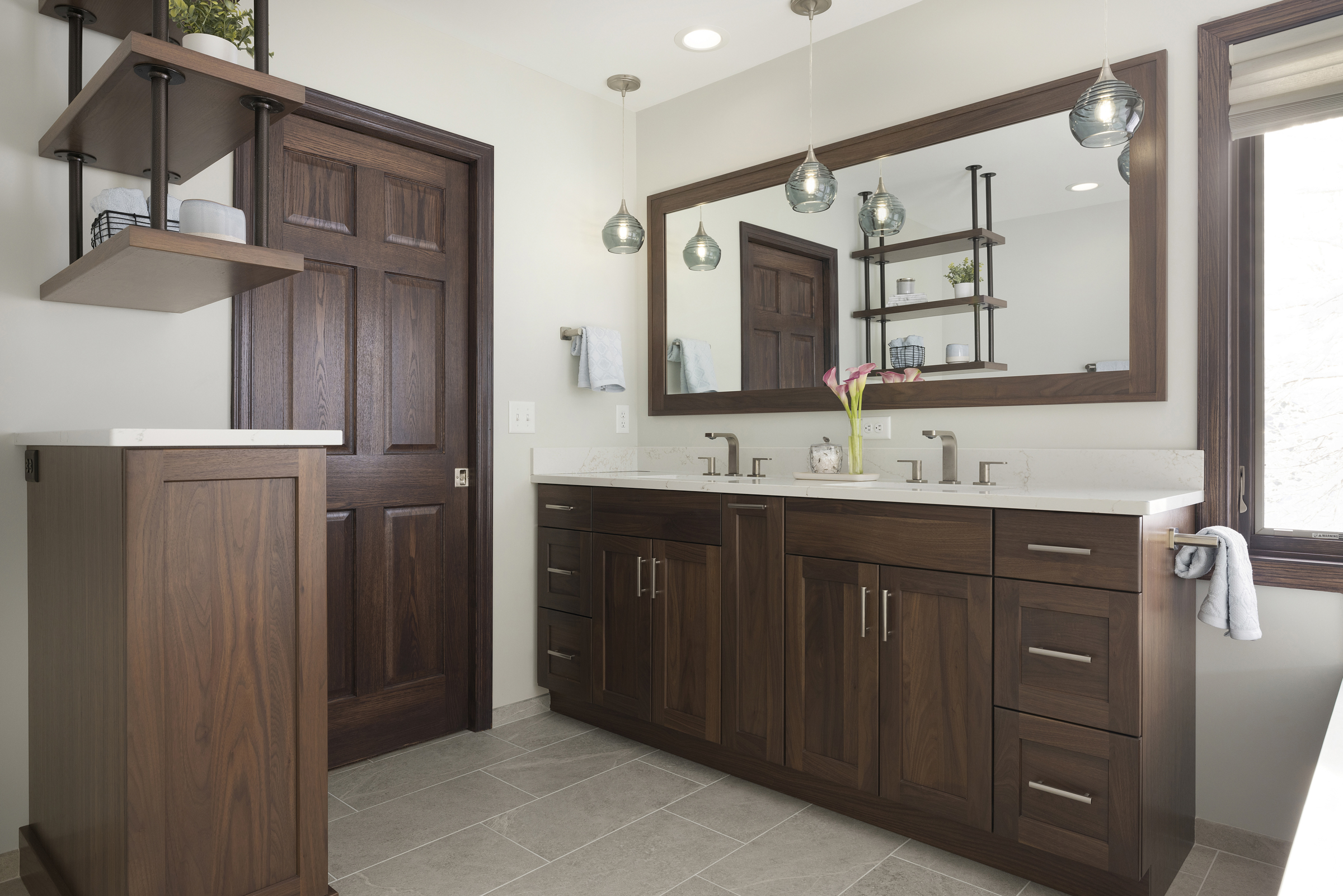 Rich, walnut cabinetry is accented nicely with the soft, blue/green color palette of the tiles and wall color.  New window shades that can be lifted from the bottom or top are ideal if they want full light or an unobstructed view, while maintaining privacy.  Handcrafted swirl pendants illuminate the vanity and are made from 100% recycled glass.
Ready to Fall in Love with Your Home Again?
Contact us today to start the design process with our award winning team members. Click below to schedule your free consultation.