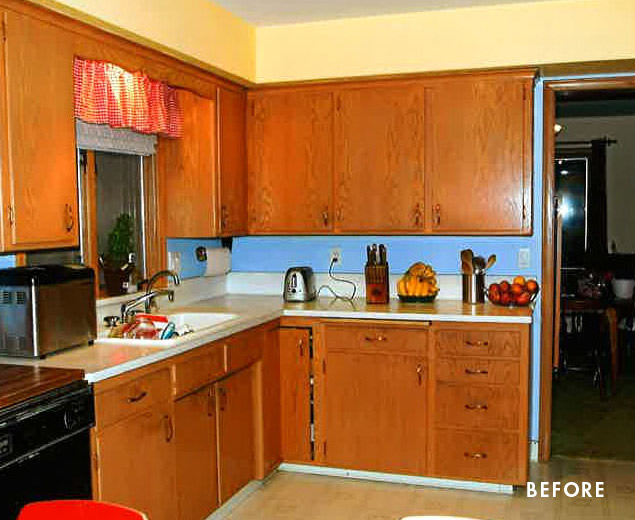 The homeowners were very concerned about over-improving their modest split-level home built in 1961.
They liked the "mid-century modern" feel and wanted to enhance that vibe. Top on their wish list was to replace the portable dishwasher with a built-in and add a peninsula for seating and workspace. To keep the labor cost down, the soffits and existing ceiling lighting was left intact. The first option was to keep the existing cabinets; however, the original layout did not allow adequate counter space on either side of the cooktop. After considered the price of new cabinets, they realized the value of having a brand new kitchen.
The new kitchen looks like it was always part of this grand home.
Ready to Fall in Love with Your Kitchen?
Contact us today to start the design process with our award winning team members.
The fun begins in the design phase. We chose the horizontal grain laminate to blend with the color of the existing woodwork in the home. The textured rhomboid shaped tile steals the show when accented with contrasting grout. The kitchen is a little mod and a little hip. And fits in perfectly as today's "mid-century modern" home.