Restoring Tradition Edina
Design Winner 2019 Local NKBA Awards, 2019 Remodelers Showcase 3rd Place
Edina, MN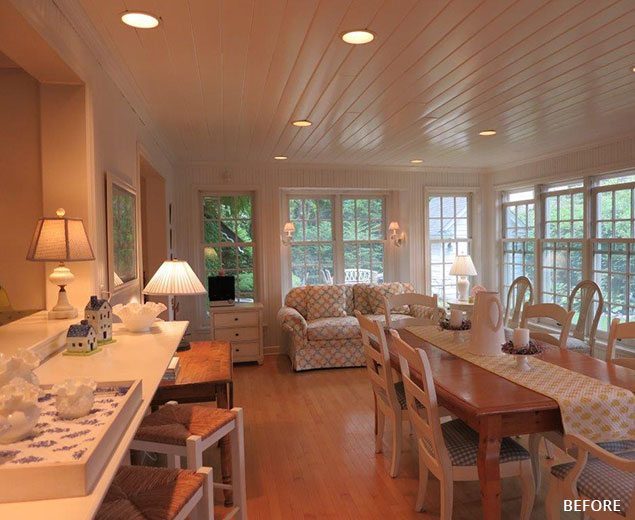 This Sunroom was charming, but it was very chilly in the wintertime.
There were mechanical issues that need to be addressed to improve the comfort of the space. The adjacent kitchen had a wood burning fireplace, but the homeowner's were ready to move on from having to deal with lugging in wood for a fire. The solution was to relocate the fireplace to the Sunroom. Insulation was added to the floor, blocked air ducts were repaired and a new gas fireplace replaced a window seat giving this room an additional heat source, plus a beautiful focal point. The fireplace is faced with thin-cut white veneer brick and the raised hearth is capped with Cambria. Hidden inside the mantel is an electrical outlet to plug lights in during the holidays.
Ready to Fall in Love with Your Space?
Contact us today to start the design process with our award winning team members.