Restoring Tradition in Edina
2019 Remodelers Showcase
2019 NKBA MN Design Award Winner
Edina, MN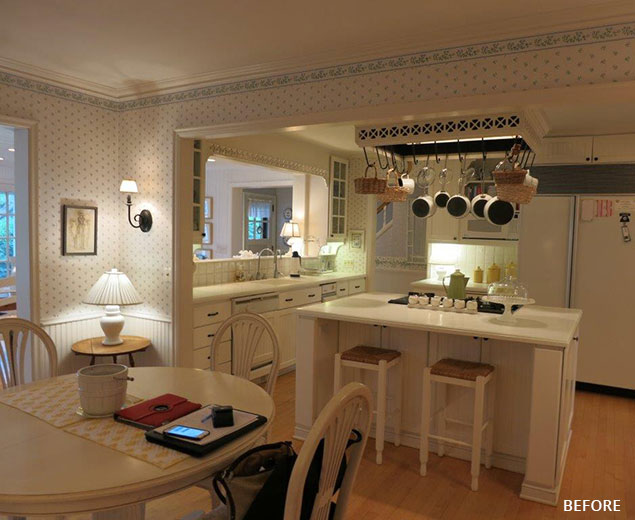 On a mission to create a bright and inviting entertaining space, staying true to the integrity of the 1935 Cape Cod style home.
Potential
With structural challenges such as addressing varying ceiling heights in this space, (made up of two smaller rooms and a sunroom addition) heating and insulation issues, relocating a fireplace and incorporating support columns into the design, the designer reconfigured the rooms into one open entertaining room by removing walls and a header between the two smaller rooms of the kitchen and leveling out the ceiling.
Client Requirements
These Edina empty nesters sought out the help of Crystal Kitchen and Bath designer Mary Maney to reconfigure a kitchen, sunroom and relocate a fireplace to create one cohesive space that is warm, inviting and most importantly perfect for entertaining.
Every single nook and cranny was planned for ultimate entertaining.
Ready to Fall in Love with Your Kitchen?
Contact us today to start the design process with our award winning team members.
Structural columns were wrapped in custom, cabinetry and incorporated into the second island to give necessary support between the kitchen & sunroom which created a visual divider between the living and cooking spaces. To rectify heating problems in the sunroom, insulation was added, a new gas fireplace replaced an existing window seat that now gives the room an additional heat source plus a beautiful focal point. And finally blocked air ducts were repaired to allow for proper circulation.
These vibrant home owners love their home and enjoy sharing it with others which is why every single nook and cranny was planned for ultimate entertaining. From the coffee bar to the built in china buffet, double islands to the triple pantries, each beloved serving piece was measured and planned to have a specific drawer, pull out or organizer. Creating symmetry in this newly opened up space was important in the overall design. This was achieved by the new built in range hood and flanking wall cabinetry stying in line with the original style of the home plus two glowing ceiling pendants hanging over the island framing the architectural columns allowing for a breathtaking focal point as you gaze into the kitchen from the sunroom.