Defining Details Fireplace
2022 NKBA MN Award Winner
blaine MN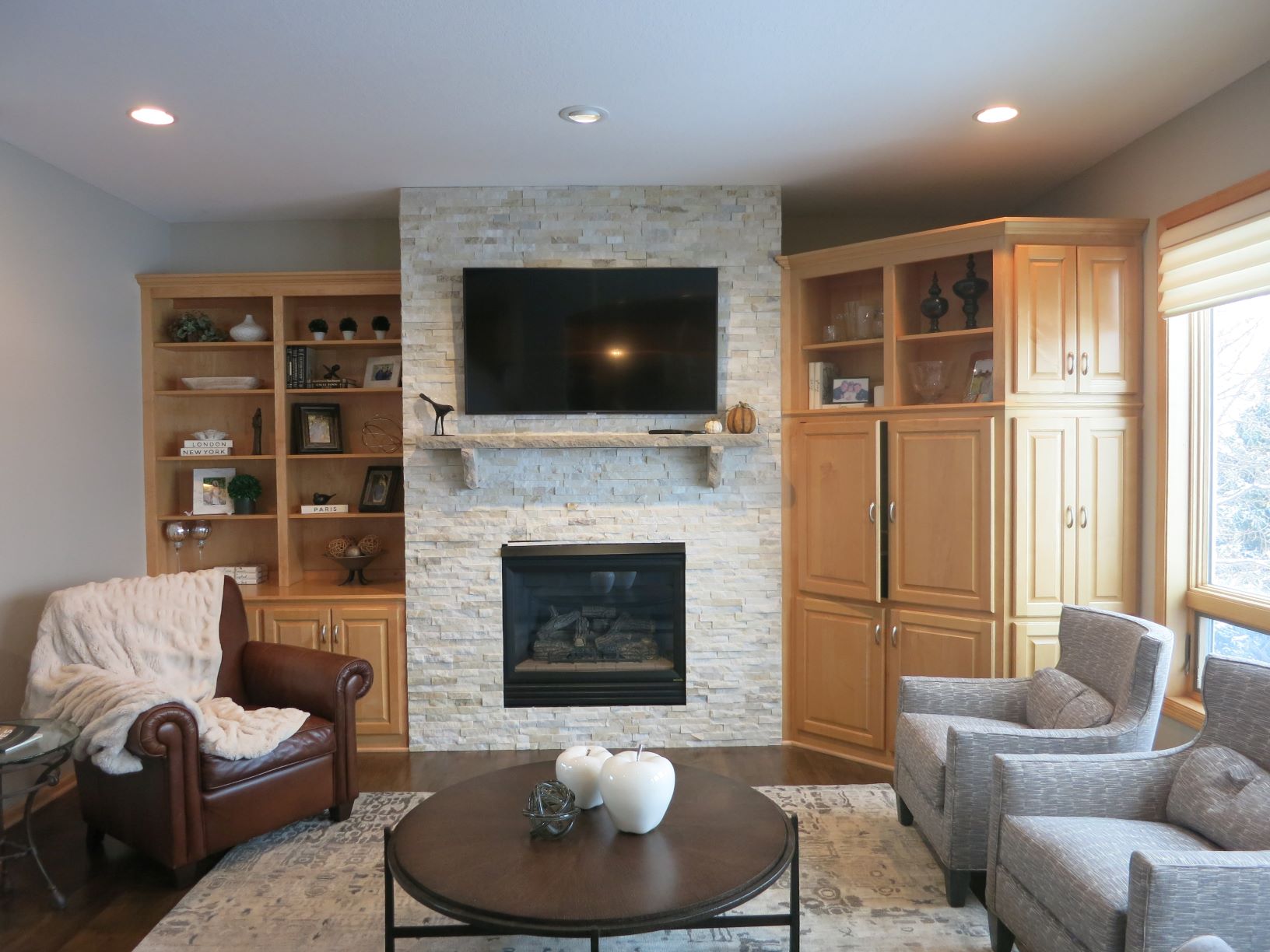 An angled entertainment center is now perfectly balanced.
Potential
An awkwardly shaped entertainment cabinet took up too much space in the room and was in need of a better solution.
Client Requirements
Since this room is directly across from the kitchen, the new cabinetry needed to blend seamlessly with that while working with the original fireplace stone.
The new kitchen looks like it was always part of this grand home.
Ready to Fall in Love with Your Space?
Contact us today to start the design process with our award winning team members.
By eliminating the large, angled entertainment center, the space now feels more balanced and utilized the space better. New cabinetry matches the kitchen island and decorative hood while adding an aire of sophistication.