Polished Serenity Fireplace Update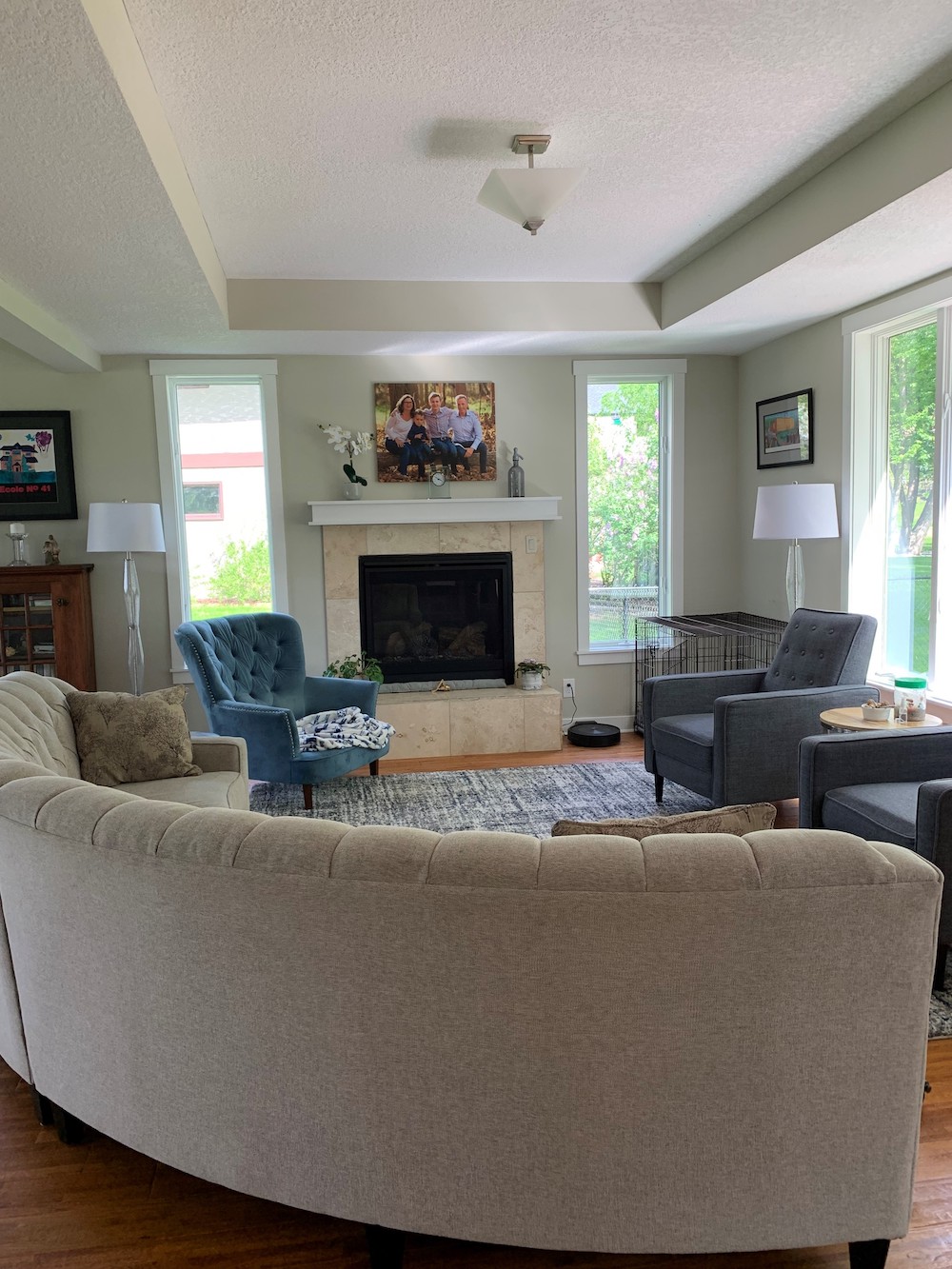 These homeowners wanted a statement fireplace and the existing fireplace allowed for them to make this dream a reality.
Ready to Fall in Love with Your Kitchen?
Contact us today to start the design process with our award winning team members.
This fireplace was cute and quaint but did not fit these homeowner's style and the adjacent kitchen remodel. Expanding the fireplace footprint on the wall and hearth bench to reach floor to ceiling and window to window widens the room and becomes a focal point.
On the journey to find an inspiring material the homeowners fell in love with bold large format porcelain tiles. These slabs have dramatic veining, shine and beautiful color effects like marble. Four slabs were artfully used to create the vertical masterpiece flowing through the bench to the ceiling.
A wider simple boxed mantle matching the wood floor color complements the tile and pulls the floor color up in the space creating balance. Now this room calls to come, curl up and read a book next to the fire.