Easy, Modern, Fun
Kitchen Remodel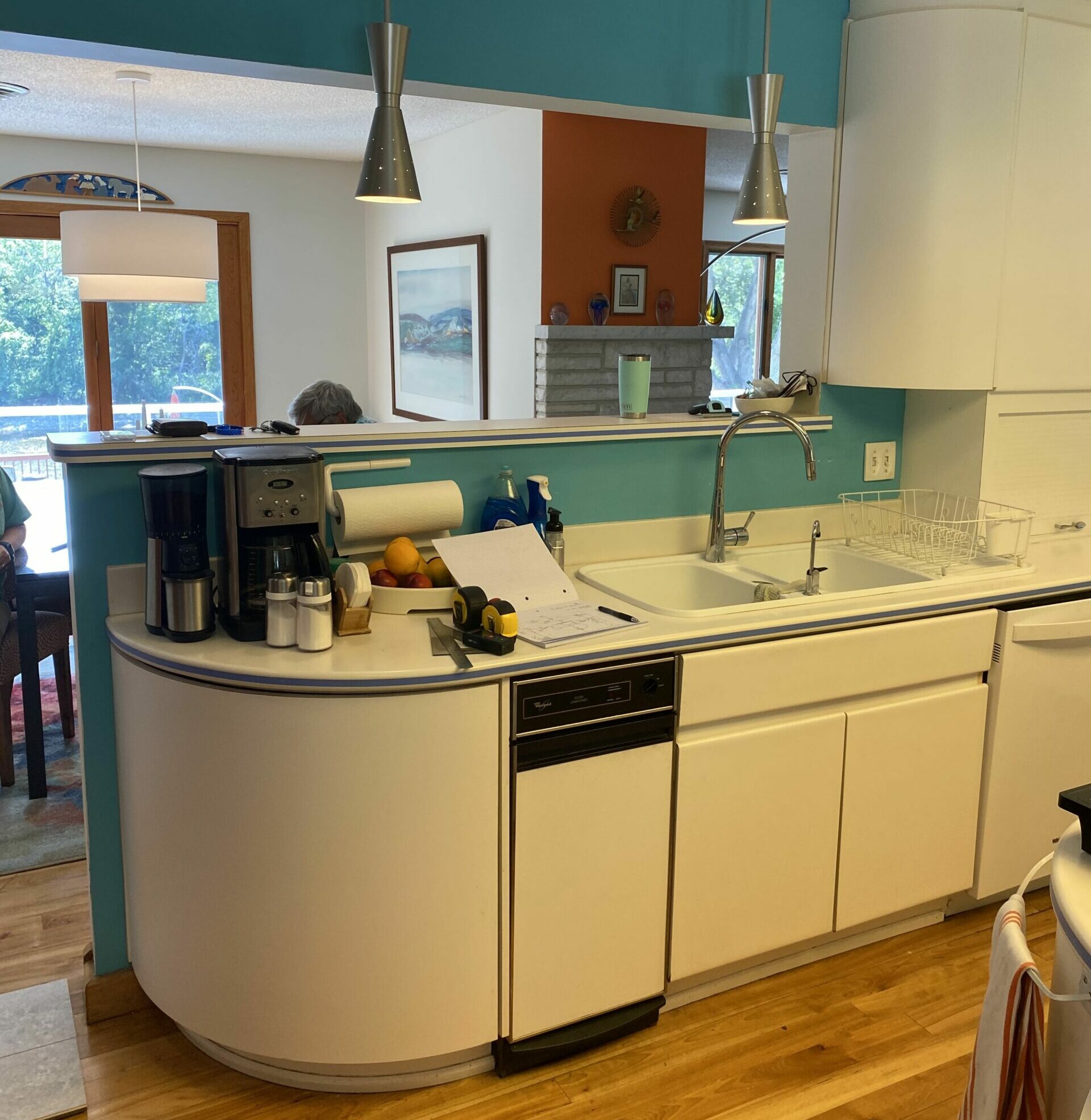 These home owners were looking for function, ease, and style with their new kitchen remodel.
The kitchen was not functioning well, they needed to create walking space around the center island with seating and improve the sight lines to the dining and living rooms. 
The designer worked to create a new high functioning kitchen that is easy to clean with higher end appliances.  As well as to provide plenty of hidden storage for multiple small appliances, cookware, and gadgets. 
Ready to Fall in Love with Your Kitchen?
Contact us today to start the design process with our award winning team members.
The kitchen had potential to be laid out better, for both functionality and visual appeal. The kitchen and surrounding rooms of the home also offered the potential to be designed towards the style and era of the mid-modern century period. There were also safety concerns to consider in the remodel, the designer opted to move the cooktop from the crowded island. By removing some of the wall and base cabinets, more space was created around the island and into the kitchen from the nearby spaces to make the space feel more open. 
They selected a strong horizontal grain cabinet with geometric glass doors and a geometric backsplash. The modern design flows seamlessly with the mid-century style of the rest of the home. The white Cambria quartz countertops are both beautiful and easy to clean.
We added a walk-up coffee bar flanked by two tall upper pantries.  Functional cabinets were added throughout the space, such as two tall base drawers with peg systems to organize dishes, cutlery dividers to organize service ware, and a tip out at the kitchen sink to house small clean up items such as sponges and scrub brushes.
The retired homeowners now use the space to prepare and enjoy all three meals every day in their new dream kitchen.