Captivating Vibrance Kitchen Remodel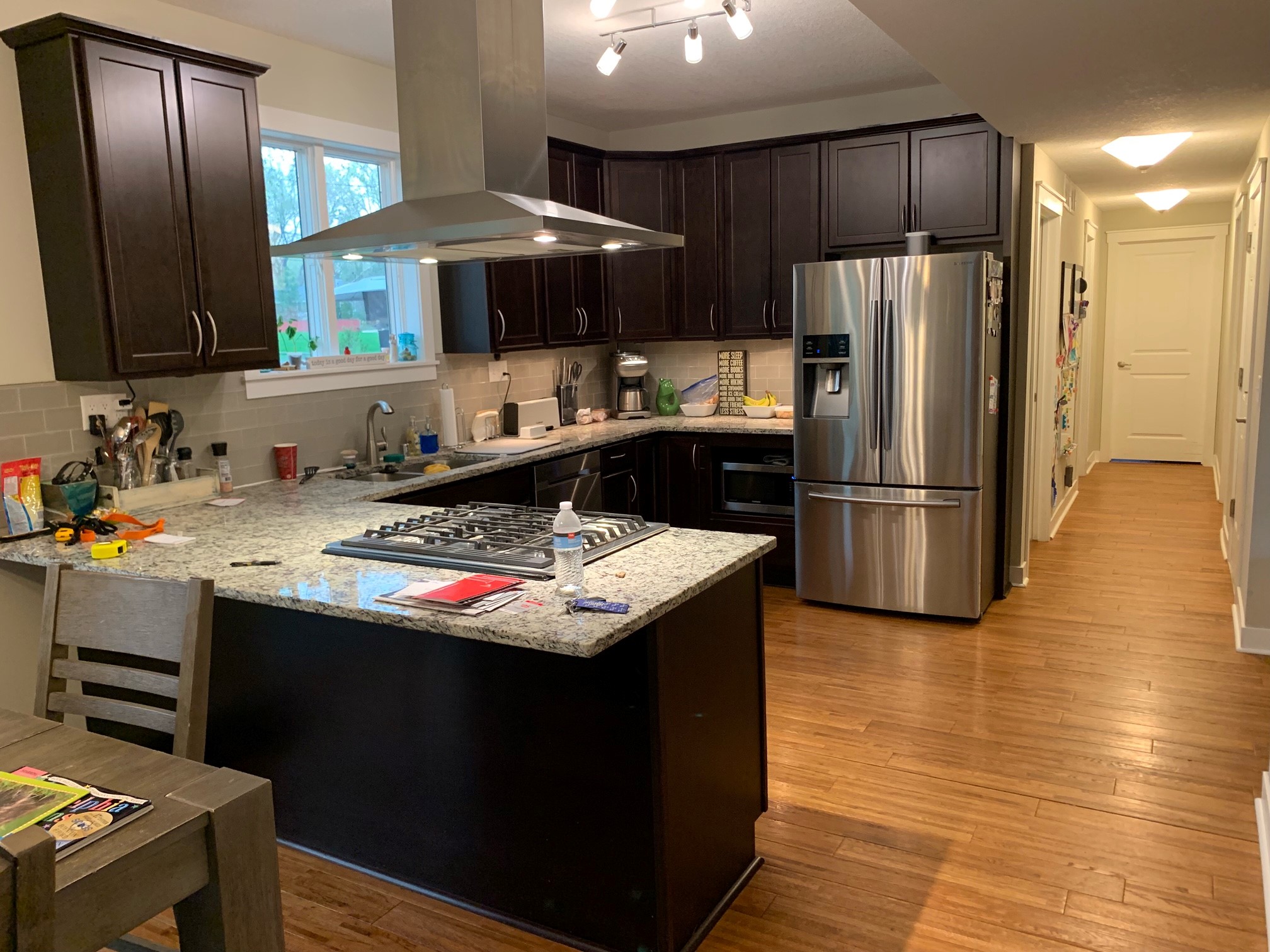 These homeowners came with a vision of something wonderful, bright, and more functional for entertaining, and masterful meals.
The existing kitchen was a great canvas and now is the perfect space to cook daily meals and weekend masterpieces, including breakfast and special fried rice on the griddle.
Ready to Fall in Love with Your Kitchen?
Contact us today to start the design process with our award winning team members.
The kitchen lacked light and had a peninsula that cut off the kitchen from the rest of the house. The window above the sink was weirdly high and the range hood felt like it floated in the middle of the room. By redesigning the space to have a large island with dining seating, the kitchen now flows into the living room. The window was enlarged and moved closer to the corner to allow space for the 48" Wolf range and stately hood. The sink was moved to the island where there is ample storage and seating for six. The pantry closet was opened up to the ceiling and now includes cabinet bases for storage and a wine refrigerator.
The white cabinets and backsplash tiles reflect the light streaming in from the window and sliding door brightening this once dark room. The cheerful blue cabinet bases ground the room and tie in the tone of the flooring. Floating shelves have been thoughtfully placed in the room to bring the floor color up. It was so much fun to work with these homeowners to transform their kitchen and adjacent fireplace into an amazing space that functions for them and inspires great food and great time with friends and family.