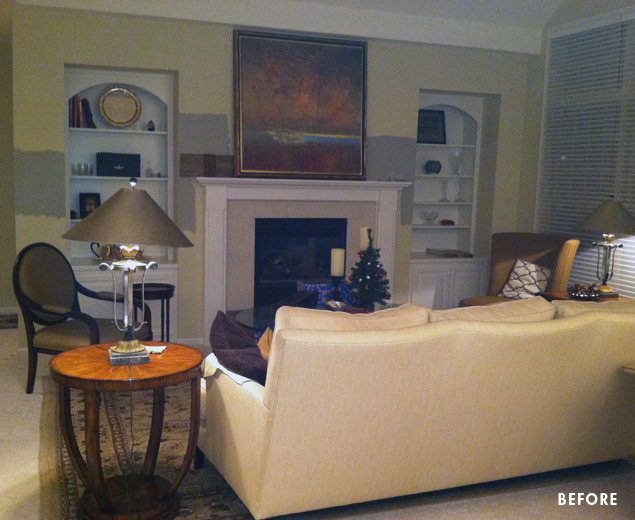 Another objective was to create a more impressive but highly functional fireplace.
The previous fireplace had 12×12 floor tile on the hearth and surround. And the flanking bookcases had lots of deep, dark, display shelves. To be honest, I am not a collector and I don't like clutter. What I really needed was some serious storage space and few shelves for family photos. As I approach every project, I took inventory of what needed to be stored and displayed then calculated the appropriate storage I needed: To the left of the fire place, the base cabinet has 3 roll-out shelves for storage of table linens. It's at 30" high so that when you are seated nearby it is at a convenient height to place a drink in front of my mom's coffee service. Above, the 4 glass shelves provide plenty of space for family photos and special mementos.
Ready to Fall in Love with Your Space?
Contact us today to start the design process with our award winning team members.