Glamorous Efficiency in Laundry
2016 Remodelers Showcase
Wayzata, MN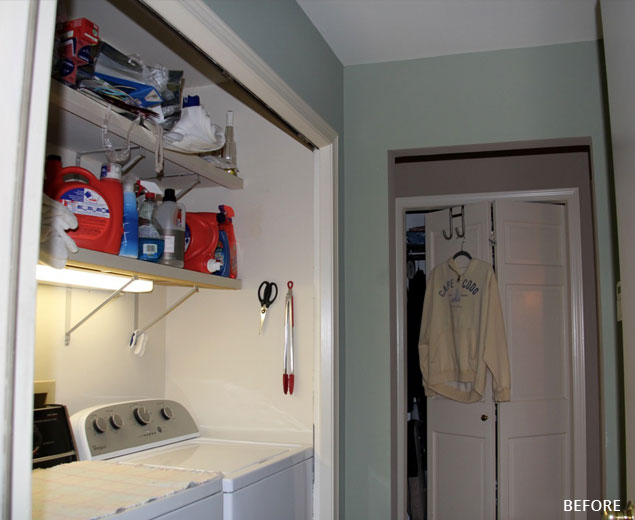 When downsizing to a townhome it is important to take advantage of every inch available.
This compact laundry area had a side by side washer and dryer and traditional laundry tub. The homeowner wanted a countertop to fold clothes, a place to hang hand washing and storage for laundry supplies. Designer Carol Kornak recommended stacking the washer/dryer and replacing the large laundry tub with a smaller sink allowing space for a folding area. To increase the counter space even more, a wood top was made to span the sink opening to create continuous counter space when needed. Finally, to add a little glam to a utility area, a glass tile backsplash was added that is functional and beautiful.
Ready to Fall in Love with Your Space?
Contact us today to start the design process with our award winning team members.