2016 Remodelers Showcase
Plymouth, MN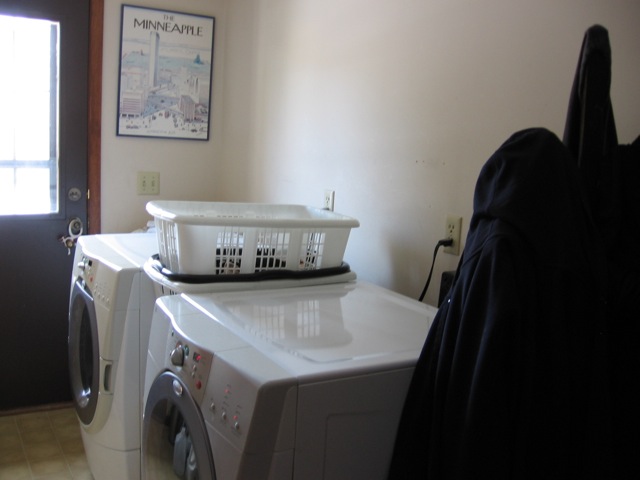 We designed this multipurpose laundry/mud room to include the homeowner's cat.
Pets are an important member of one's household so making sure we consider their needs is an important factor. Barbara designed a base cabinet with an open space to the floor to house the litter box keeping it out of the way and easily accessible for cleaning. Moving the washer, dryer, and laundry sink to the opposite outside wall allowed the dryer to vent directly out the back and added much needed countertop space around the laundry sink.
Ready to Fall in Love with Your Space?
Contact us today to start the design process with our award winning team members.
A tall coat cabinet was incorporated to store seasonal outerwear with a boot bench and coat cubby for daily use. A tall broom cabinet designated a place for mops, brooms and cleaning supplies. The decorative corbels, hutch toe accents and bead board continued the theme from the cozy kitchen. Crystal Cabinets, Berenson hardware, Formica countertops, Blanco sink, Delta faucet, Mannington vinyl floor, Asko washer and dryer are some of the products included in this laundry/ mud room remodel.