Having a dressing room is a luxury that we all wish we could have.
This dressing room needed an update and to coordinate with the new Primary Bathroom remodel that was happening at the same time.
The homeowners wanted to add finishes and details to the space that elevated the look and feel of the room.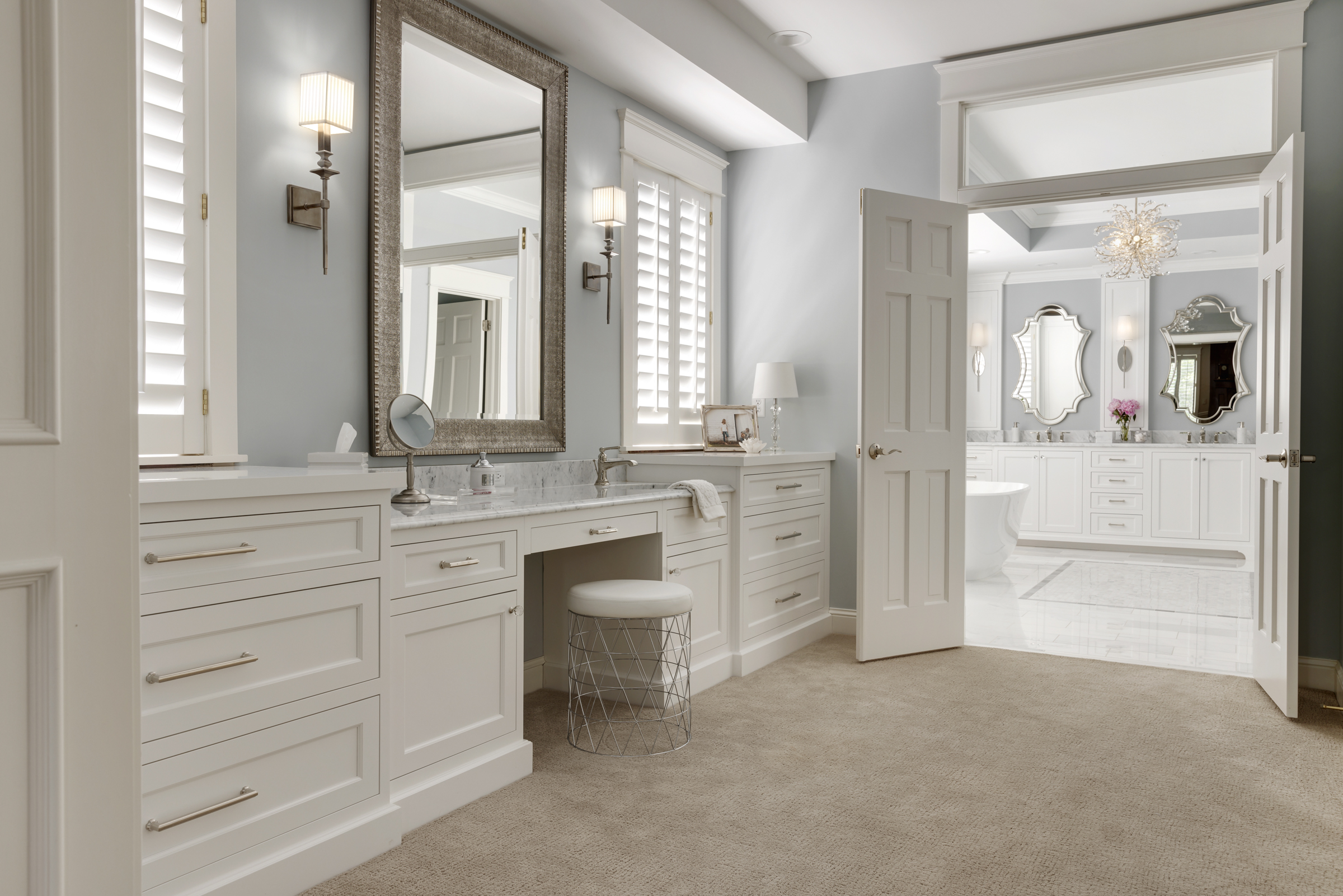 Ready to Fall in Love with Your Home Again?
Contact us today to start the design process with our award winning team members.
This dressing room is adjacent to the Master Closet and has storage and a sit-down make-up area with a sink. The new cabinetry has drawers for organizing jewelry and accessories for when getting dressed.  A marble countertop, crystal chandelier and two mirrors in a silver metallic finish heighten the level of luxury in this space.