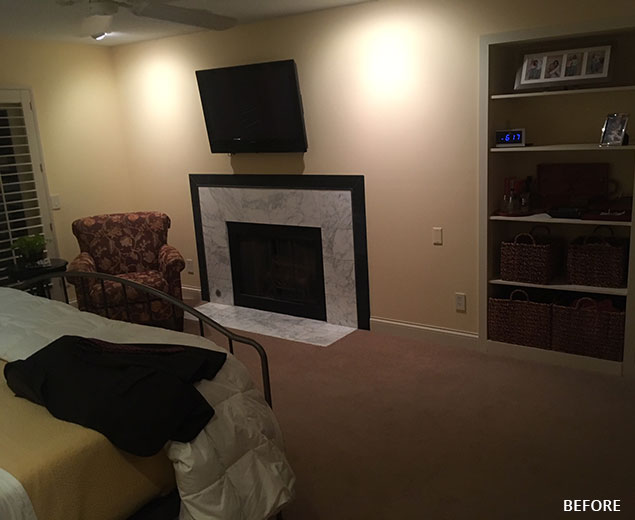 Cozy upgrade to a master bedroom. 
A new fireplace gas insert was added with 12" deep bookshelves were installed each side of the new mantle, with a continuous wood counter top across the entire wall. In what was previously a recess in wall, we added a 24" deep dresser, recessing 12" and having the other 12" even with the bookshelves. Another bookshelf was added above. A new wood floor was installed and space was created above the mantle for a wall-hung tv.
Ready to Fall in Love with Your Space?
Contact us today to start the design process with our award winning team members.