2015 2nd Place NKBA Other Rooms Award
Mora, MN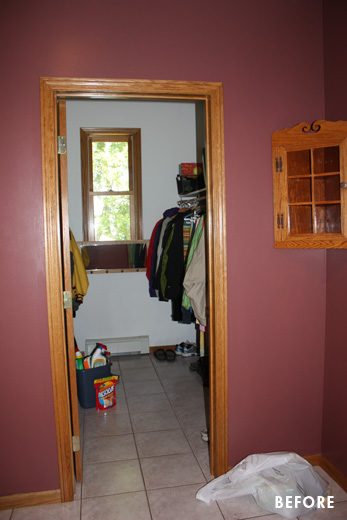 We converted an existing walk-in closet to a walk-in pantry off the kitchen.
The 15" deep tall cabinets were used on the short wall for the bulk food storage, small appliances and brooms/mops. On the opposite wall fully loaded base cabinets were designed to handle multiple storage needs. The pull-out wicker baskets are intended for onions, potatoes and the occasional summertime watermelon. The wide drawers house the linens and large serving bowls. The full length countertop serves as a prep & staging area for crockpots to be plugged in waiting the dinner hour when guests come in from being on the lake. With a message center behind doors in one of the wall cabinets and two file drawers below the mail & miscellaneous paperwork are organized and out of site. The mullian glass door cabinet displays some of the sentimental dishes and family heirlooms. The warm cherry cabinetry and bead board help to create the cozy feel the homeowner sought.
Ready to Fall in Love with Your Space?
Contact us today to start the design process with our award winning team members.