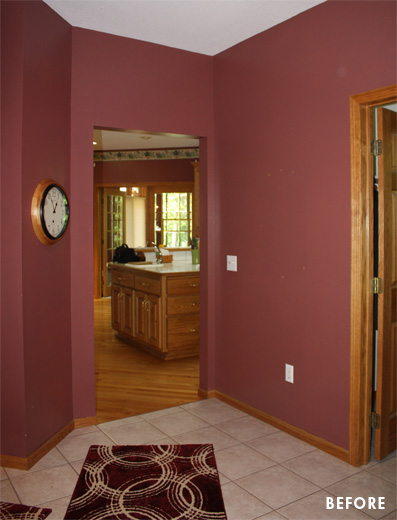 This boot bench was designed to hide hats & mittens in the drawers with the coats and jackets easily accessible on the open hooks and in the cubbies above.
The cabinet storage at the top is also used for the outdoor items with misquote spray, tanning lotion and beach towels in easy access to heading out the door. The design made it simple for the homeowners to come & go as they enjoyed their lake property. The selection of Crystal's cherry cabinetry with the accents of bead board gives this back entry a traditional character of a warm and inviting place to entry your home and greet guests. The wood floor continues throughout this back entry into walk-in pantry, kitchen and living room. It makes for a nice continuity of spaces. The cherry cabinets are repeated in the walk-in pantry and kitchen.
Ready to Fall in Love with Your Space?
Contact us today to start the design process with our award winning team members.