2017 NKBA Design Award Second Place Small Bath
Minneapolis, MN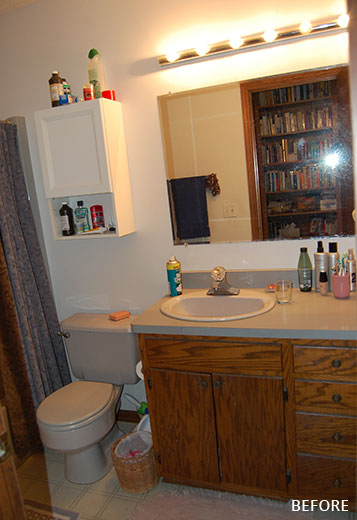 The homeowner's desired a clean and classic design for their Master Bathroom. Although this bathroom was added during a 1988 remodel, their home was built in 1937 and they wanted the bathroom to have a classic feel to it. A black & white color scheme was chosen to make the room feel like it was original to the home. The accent tile with the pinwheel patterned is a classic motif and very fitting to the age of the home. The mosaic pinwheel tile provides a non-slip flooring surface to help prevent falls. The entry door was cumbersome and made opening the vanity drawers difficult without closing the door, so a pocket door was installed. Aging-in-place homeowner's wanted to eliminate the tub and add a walk-in shower with grab bar and hand-held shower head. The clear glass shower door & panel helps keep the 5 ft. x 8-1/2 ft. room feeling more open and spacious.
Ready to Fall in Love with Your Bathroom?
Contact us today to start the design process with our award winning team members.