2020 Fall Remodelers Showcase
Wayzata, MN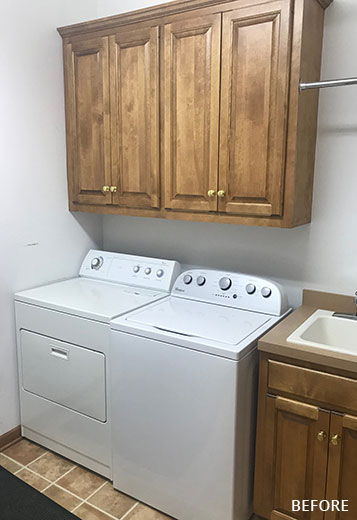 A few years ago, the couple sold their family home and downsized to a town house.
The laundry room is your first place to set down your bags when coming into the house, from the garage. It was so cramped and just needed more floor space. We accomplished this by removing a closet and moving the door to the back hallway. This gave a much larger space and includes a larger laundry sink, counter-space, storage, hanging space and a built-in ironing board. Featuring a fun patterned vinyl floor, Crystal Gregio Pine laminate cabinets with Corian counter tops and a dimensional tile backsplash.
Ready to Fall in Love with Your Space?
Contact us today to start the design process with our award winning team members.