"Right-Size" Remodel Bathroom
2020 Remodeler Showcase
Wayzata, MN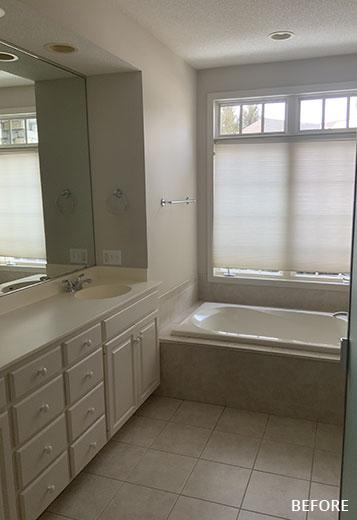 The master bath showcases a gorgeous free-standing tub, large shower, and make-up niche.
By removing the built in tub, under the box window, it allowed us to showcase a gorgeous free-standing tub, and made the whole bathroom feel larger. The shower features a fold down seat and grab bars, ready for any future needs. By taking a few inches from the walk in closet we could add a make-up niche with built in lite magnifying mirror. The Maple vanity in a slate finish has custom features like pull outs for the hair dryer. This new design fits the life style of the homeowner.
An emphasis on a warm, sophisticated, modern style.
Ready to Fall in Love with Your Bathroom?
Contact us today to start the design process with our award winning team members.