Clean Lines, High Contrast
2021 NKBA MN Design Award Winner
2021 ASID MN Design Award Winner
Golden valley, MN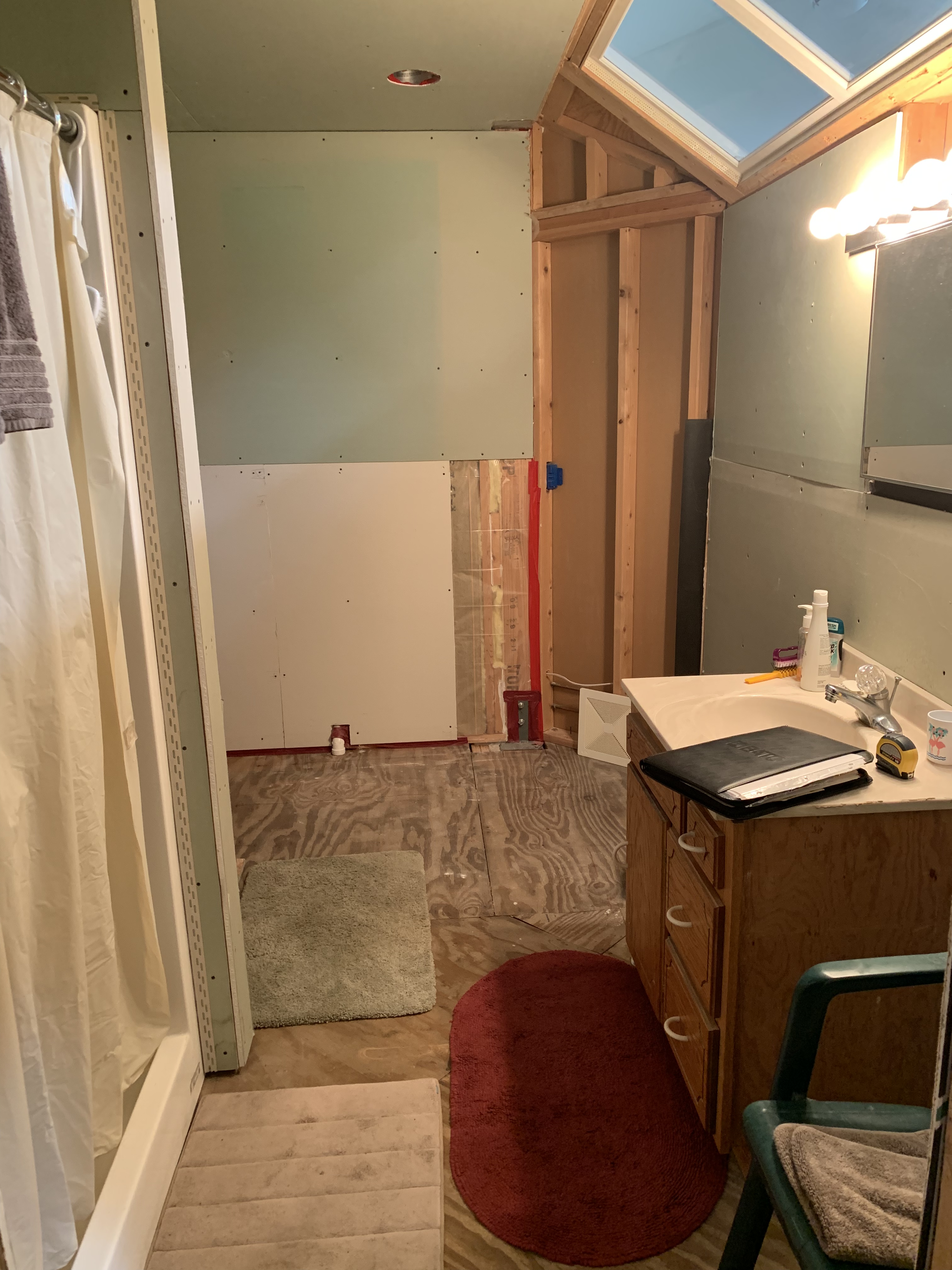 An unfinished space gets a fresh modern makeover.
Potential
After putting on an addition, the homeowner left this space unfinished and was looking to redesign the layout to accomodate their needs better.
Client Requirements
The client initially laid out the space with a bathtub in mind but no longer wanted to go with that. Instead they were looking for a large, open shower with a double vanity.
This previously unfinished bathroom now seamlessly blends with the rest of the home.
Ready to Fall in Love with Your Home Again?
Contact us today to start the design process with our award winning team members.
One of the first decisions was to utilize the space previously dedicated to a tub, into the shower area. For this to work, the toilet needed to be moved. This posed a challenge as the floor joists in this area run at a 45-degree angle and the toilet could only be moved so far and didn't butt up to an existing wall. The solution was to build out the area behind the toilet and add a recessed storage cabinet above to avoid wasted space. Instead of rerouting the ducting, which would have been costly, the wall was furred out enough to fit the new pocket door. An angled wall in the space was squared off to create clean lines in the space as well as house an art niche in the living space on the other side.
The color palette was kept simple and neutral to create a bright and natural tone. The vanity and recessed storage cabinet feature an engineered Mahogany veneer that mimics the cabinets in the kitchen while the countertop and bench seat add layer of contrast as well. Specialty designed gradient glass panels provide privacy for the shower and toilet area while allowing the natural light from the skylight to flood the room.