Contemporary Lower Level Addition
The new lower level addition is the perfect place for this family to hang out and unwind.
We remodeled this 1982 house in 2006 when the homeowner first purchased their home and were pregnant with baby #3. At that time the biggest challenge was to move the powder bath out of the center of the house and open up the walls for a large kitchen and family room combination. We took some space from the third garage stall and created a powder bath and walk in closet.
Sixteen years and 4 boys later, this family of 8 – with 6 boys between ages 11-21 – they needed more bedrooms and a bathroom. We started designing over the garage and quickly decided to put a 12'x 44' three story addition on the back of the house. This remodel included two bedrooms, two bathrooms, kitchen/dinette, sitting room, office, laundry room/pantry, mudroom, and ping-pong/TV room in the basement.
When the decision was made to add onto this house, our designer was able to give this family additional space to enjoy each other's company.
The existing part of basement had lower ceilings, but our team was able to add additional height to the addition. This not only opened up the space but also provided ample room for innovative design ideas.
Sometimes, the layout of a space becomes apparent through practical considerations. We carefully selected the position of the TV and ping-pong table based on the layout, ensuring that the window placement wouldn't interfere with the blue stone patio above. This thoughtfully crafted layout optimizes the functionality and flow of the space.
With the challenge of a long, narrow space, we discovered the perfect solution – a dedicated ping-pong area. It's amazing how a game can bring the family together and add a fun and dynamic element to the lower level.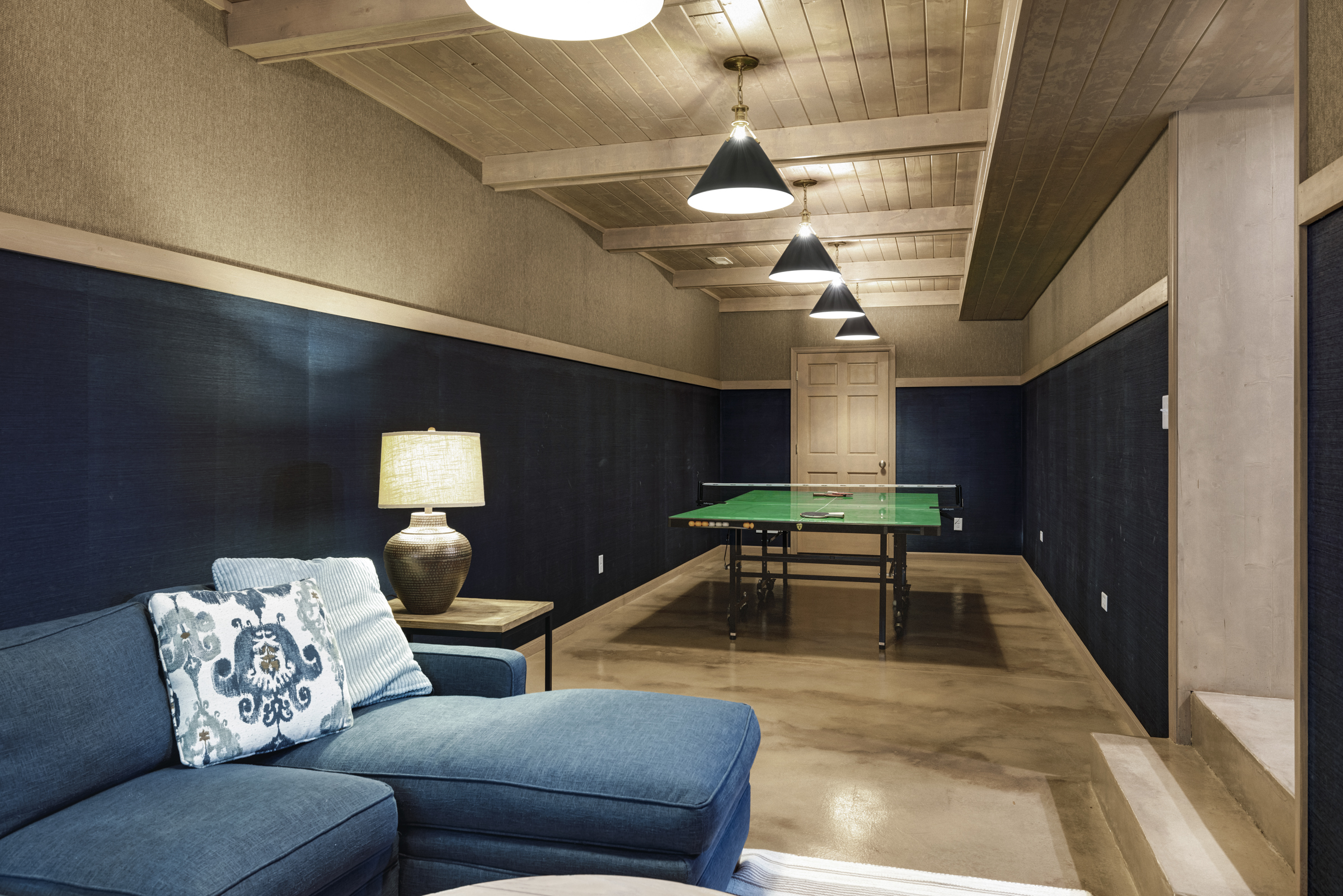 To create a visually appealing atmosphere, we incorporated a range of design elements. The colored cement floor adds a touch of uniqueness and is not only stylish but also durable. Two different tones of grass cloth wallpaper enhance the textured look of the walls, while the pine tongue and groove ceiling, combined with exposed beams, infuse warmth into the space. The six hanging pendant light fixtures serve as functional and decorative elements, creating a cozy and inviting ambiance.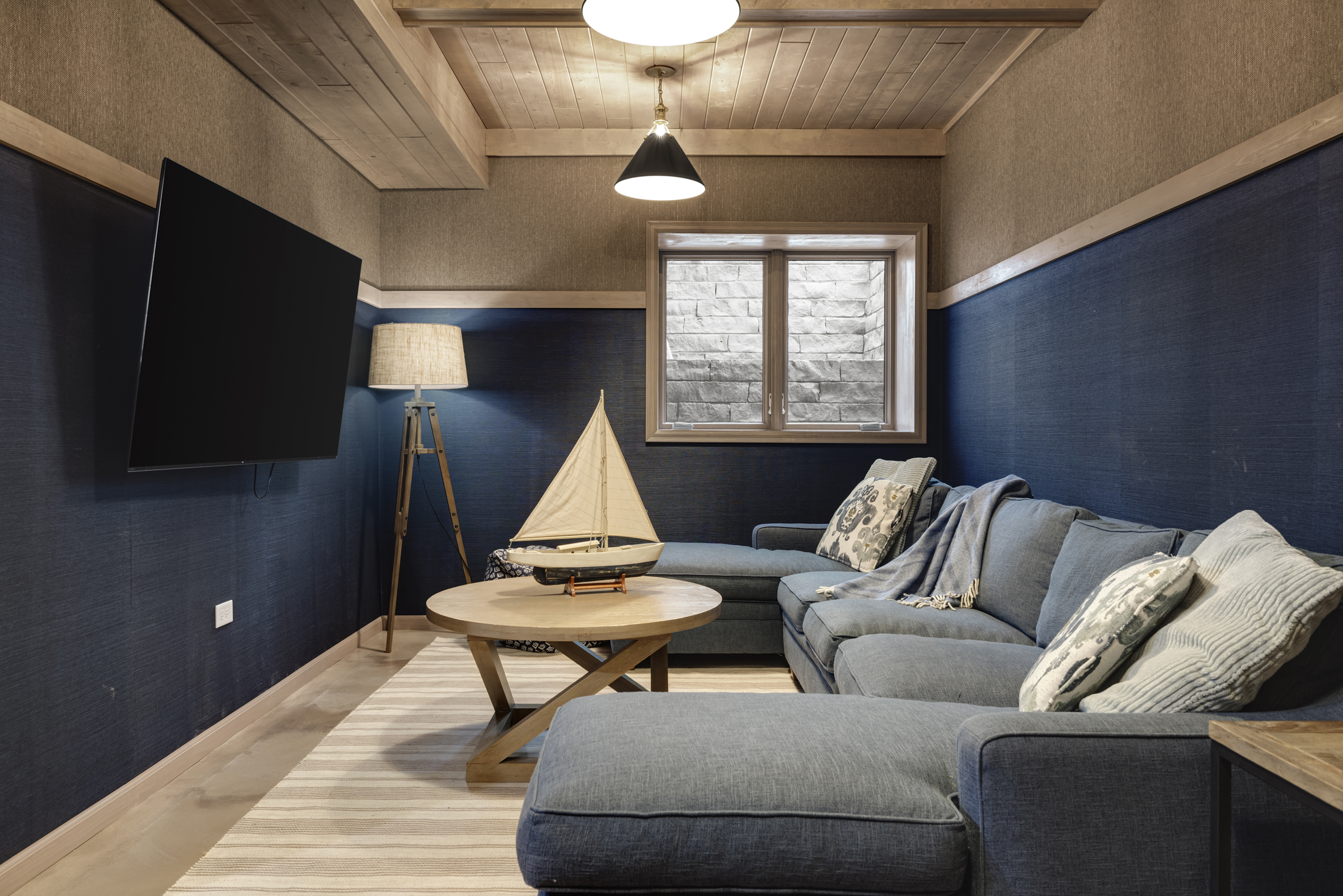 Ready to Fall in Love with Your Home?
Contact us today to start the design process with our award winning team members.
This lower level addition is a testament to our ability to adapt to the unique challenges of a project and create a space that is not only functional but also aesthetically pleasing. It's a wonderful example of how creative solutions can transform even the most challenging spaces into areas of style and purpose.
At Crystal Kitchen, we're committed to turning your vision into reality, whether it's a basement, kitchen, home office, or any other area of your home. If you're looking to create a space that perfectly suits your lifestyle, get in touch with us today, and let's make your dream a reality. Your home should be a reflection of you, and we're here to bring your dreams to life.