Harlequin & Hickory Harmony Kitchen Remodel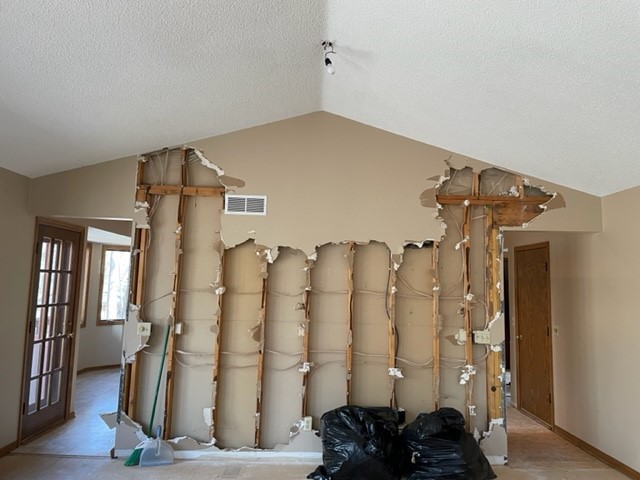 The homeowners knew immediately when they bought this house that they would be removing the wall between the living room and kitchen.
The now open living space, is bright, airy, and perfect for entertaining.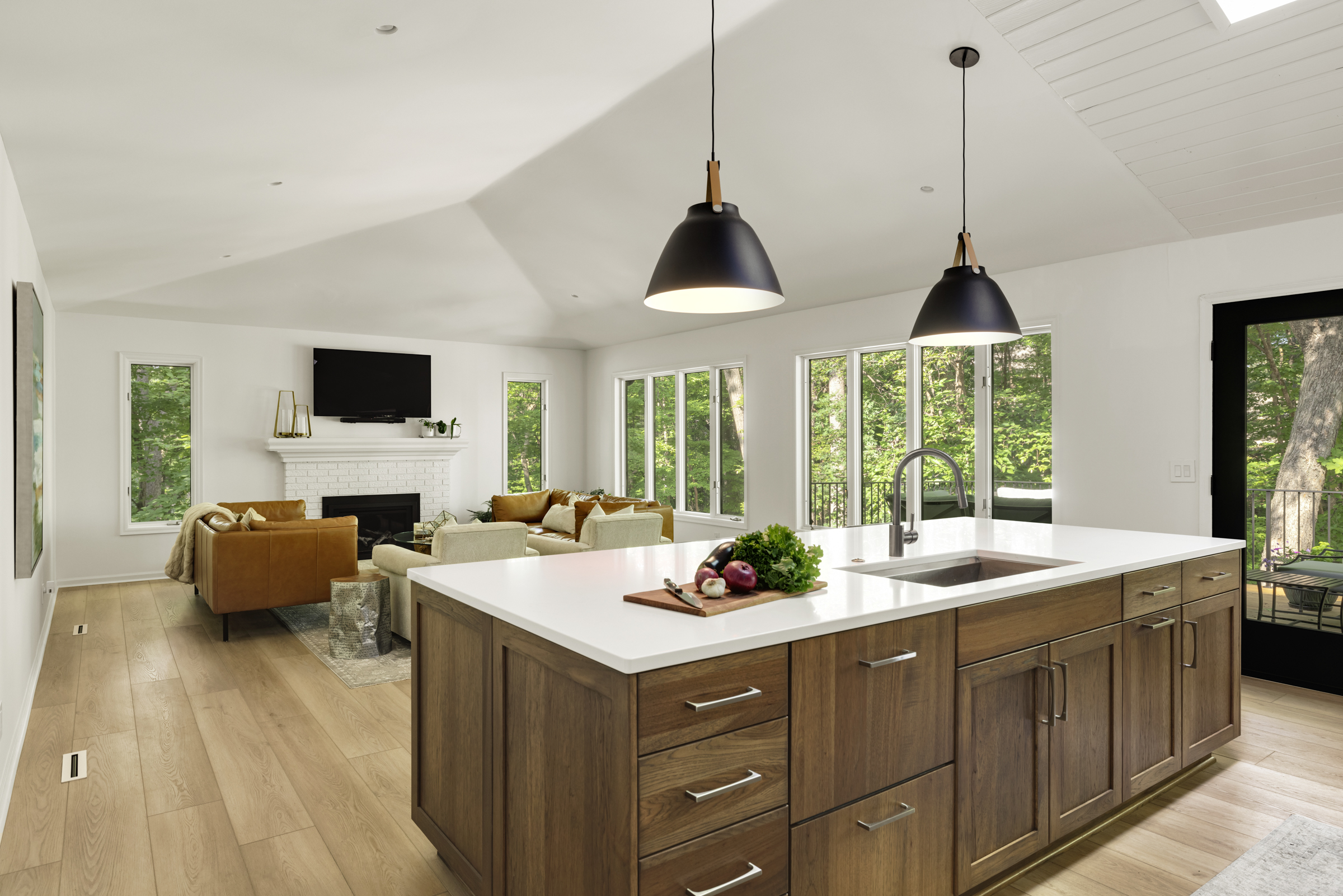 Ready to Fall in Love with Your Kitchen?
Contact us today to start the design process with our award winning team members.
With the wall gone, this space is transformed into an open and airy room with grand views to the outside. The original kitchen had a cramped, galley style layout with a vaulted wood ceiling. Although the cedar wood ceiling was a nice compliment to the space, it didn't fit into the new, more modern design that the homeowners were striving for, so the ceiling was painted out white to blend with the vaulted ceiling in the Living Room. New luxury plank flooring in a light oak was installed throughout the main floor to create a cohesive look to the rooms, including the front entry and hallway.
The new layout boasts a large island that is perfect for making meals or hosting family get togethers. The combination of hickory base cabinets and painted white wall cabinets creates a clean look with warmth & texture that is contrasting to the light floor color. The captivating emerald-green backsplash tile in the harlequin shape, along with the oversized Nordic pendant lights and leather counter stools add a modern vibe to the room and creates a harmonious living space to relax and entertain in.